Turtle Release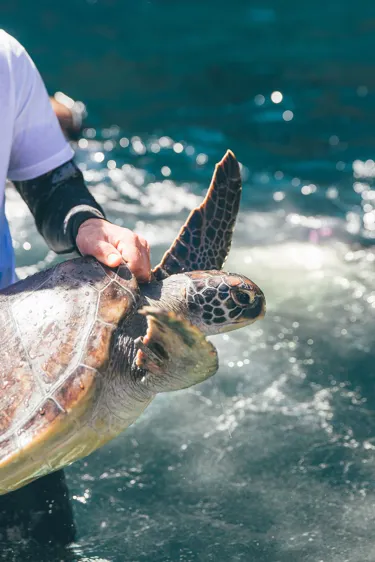 Oscar and Kiwa, two Green sea turtles were released off the coast of Tutukaka, in the Poor Knights marine reserve.
Named 'Oscar the Grouch' and 'Kiwa' (one of several male guardians of the oceans), both turtles have spent a combined 1,190 days in rehabilitation at Sea Life Kelly Tarlton's Turtle Rehabilitation centre.
Oscar – who is known for his happy disposition and large appetite – was found on 90 Mile beach suffering from infected fractures on his rear flippers, cold shock and he was underweight.
Kiwa – who loves a good back scratch - was also suffering from dehydration, cold shock and was underweight with a severe eye infection.
Thankfully, through months of intensive rehabilitation, Oscar and Kiwa have passed their final health checks with flying colours including gaining a combined 15 kilograms, bringing them both up a healthy weight range.