Turtle Rescuer? Come this way
Thursday 4th January 2018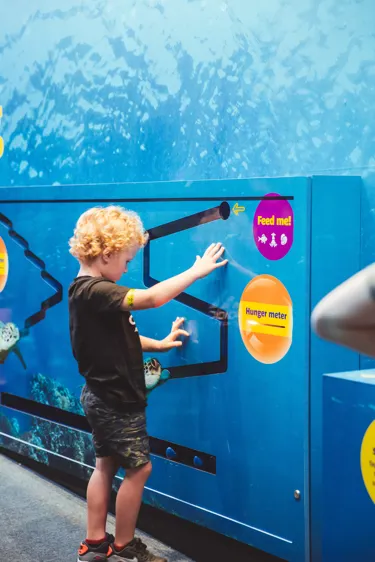 Prepare to learn how to save an injured turtle!
There are four turtles that have washed up on New Zealand beaches and they all need your help to get back to the wild.
While you discover how to rescue one of these amazing creatures you will also come face-to-flipper with the current rescued turtles!
Sea Life Kelly Tarlton's has been working with rescued turtles for over twenty years and has successfully rehabilitated over 50 turtles. We currently have 5 turtles with us, 3 Green turtles, 1 Hawksbill turtle and a baby Loggerhead.
There are seven species of turtles and they are all either endangered or critically endangered. It is hoped with Turtle Rescue we can all become turtle lovers and save these amazing creatures.