Meet Our Penguins
Get Up Close at SEA LIFE Sunshine Coast
Get closer than ever before to our playful penguins
Brand new and exciting In-Water Penguin Encounter available now...
The new experience will give you the opportunity to stand in the water and hand feed the Little Blue Penguins while they swim around your legs! Guests will stand on a platform submerged in the penguins' pool as they feed the birds.
In-Water Penguin Encounter
Did you know Little Blue Penguins spend most of their day foraging in the water?
Now you can get even closer to these playful seabirds with our brand new In-Water Penguin Encounter!
Venture into the Little Blue Penguins' pool where you'll stand hip-deep in water as you hand feed the adorable birds their favourite fish.
The In-Water Penguin Encounter is available at 2:30pm on Saturdays outside Queensland school holidays. During Queensland school holidays, you can book this truly amazing experience from Thursday -  Monday at 2:30pm. 
If you are buying the General Admission + In-Water Penguin Encounter ticket, you can enter the aquarium as off 1:00pm with your ticket. This gives you plenty of time to explore all the other amazing zones SEA LIFE Sunshine Coast has to offer, including the famous Seal Presentation. 
Guests must be aged 13+ to participate; all guests under 18 must be accompanied by a participating adult (there are 2 encounters available per session).
Places are limited, so book early!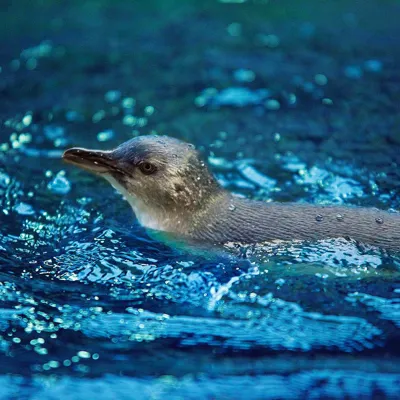 What's Included?
AGES 13+
Feed, meet and get up close to our beautiful and cheeky penguins.
Come into our penguin exhibit, see what our penguins eat and learn how we care for them.
You will be provided a wetsuit and waterproof footwear before you step onto an underwater platform.
Includes an exclusive and unique behind the scenes tour in the penguin area.
During your In-Water Penguin Encounter, there will be a dedicated photographer to capture your experience with the penguins - one free photo is included.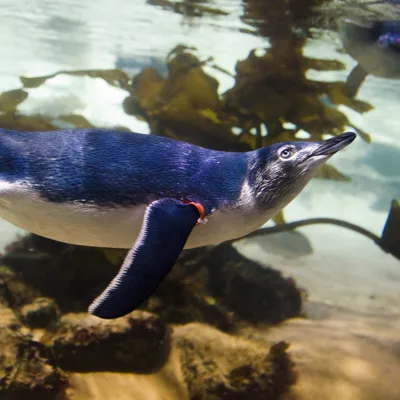 Further Details
There are only limited spaces available daily so bookings are essential.
Participants must be at least 13 years of age.
Guests under 18 must be accompanied by a participating adult.
All participants must have signed an indemnity form. If they are under 18 they must have their parent or guardian sign the indemnity form.
This experience cannot be carried out whilst pregnant.
Wetsuit and footwear must be worn.
Participants must bring their own towel to the experience.
You will be provided a wetsuit and waterproof footwear before you step onto an underwater platform.
If you have a sea food allergy of any kind you are unable to participate in the experience.
Guests cannot participate if they have suffered from the Flu/Cold/Gastro/Respiratory infection/s in the last 48 hrs and show any COVID related symptoms. 
During the experience, no jewellery can be worn. If any jewellery or piercings can not be removed you may not be able to participate. 
Participant must be a competent swimmer.
Must be able to climb stairs and ladder.
Must not be in contact with birds 24 hours prior to the Encounter *This includes: handling of birds, cage, food, water & toys.
It was wonderful getting to be up close and personal with Sea Life's adorable penguins! The staff were so friendly and informative, overall, it was an amazing experience.
The in-water penguin encounter was a fascinating and unique experience. The sea-life staff were helpful and full of interesting information that enhanced the activity. We were able to interact with amazing animals in a one-of-a-kind way.