Family Fun
Coral Play
Play and discover
Take an interactive journey through the ocean
In our Coral Play zone, you can challenge your family and friends to different fun activities, including the EAC Race, the Anemone Challenge and the Echo Locator Maze. Who is the fastest turtle to reach the EAC and who will reach immunity in the anemones first? This is an interactive zone for the whole family.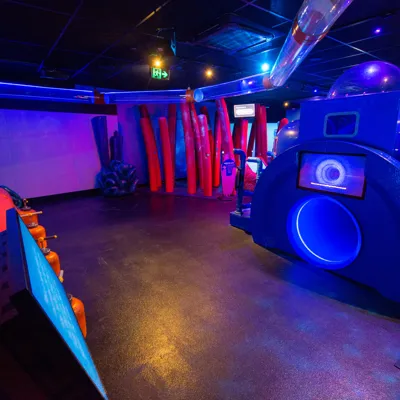 At a glance
Experience fun activities including:
Help the turtles to reach the EAC by challenging your friends and family to see who is the strongest and fastest. 
Visitors can challenge their friends and family to see who can reach immunity the quickest in the Anemone Race! Racing through the anemone and building resistance, just like clownfish in the wild.
Guests can help their children journey through the maze by encouraging them through a fun network of communication pipes.
General Admission
Online From
$37.60
Per Adult
Price includes a Digi Photo Pass with 8 digital photos – valued at $26!
Get your ticket on your phone
Save up to 20% when booking online at least one day in advance on weekdays and outside school holidays
Book a day and time to guarantee entry - you will gain entry within half an hour of your designated time slot!