SEA LIFE Sunshine Coast Education Programs
SEA LIFE is a popular school excursion venue for both Sunshine Coast and Brisbane schools. Full to the brim with educational yet fun kids activities, we have a comprehensive collection of aquatic life your students are sure to love. Whether you opt for a fully-guided tour with one of our education experts or opt to explore at your own pace, a visit to SEA LIFE Sunshine Coast will bring the living world to life, adding value to units your students are studying in the classroom. It's hands on and interactive, the best underwater classroom on the Sunshine Coast!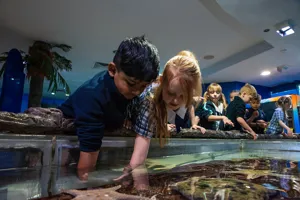 Curriculum Aligned Education
The SEA LIFE education program is a curriculum based program covering common themes across the Science and other curriculums to meet requirements and add to student's knowledge and learning. The program is designed for students from Prep to Year 12, but also covers early childhood children and we can cater for university students as well. 
The program is hands on, interactive and enquiry based, with opportunities for discussion, exploration, touch and feel as well as concluding and questioning.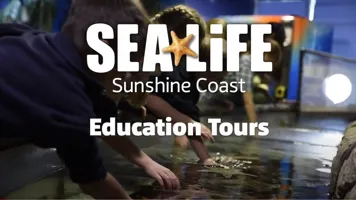 Take a quick tour!
Watch as our education experts take you on a tour of just some of the highlights schools can experience on an excursion to SEA LIFE Sunshine Coast Aquarium! From our Tidal Touchpools to our Seal Presentation and Little Blue Penguins exhibit, there's so many opportunities for students to create amazing memories while they learn. Choose from a wide range of fully-guided tours catered for your educational needs, it doesn't get much better than that!
Click below to find out more about our guided tour options!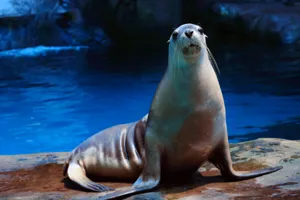 Meet our playful seals at Seal Island!
Visit Seal Island where our expert keepers will share the incredible features and behaviours of these beautiful animals with your students. Whilst watching the presentation and learning all there is to know, your class will then also have the opportunity to observe the grace and agility of our seals underwater at Lower Seal Island, with plenty of educational interactives. 
Book Now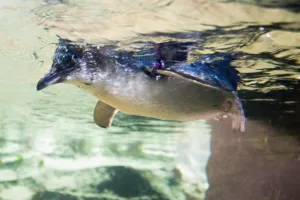 Visit our colony of Little Blue Penguins
Watch our penguins slip, slide, waddle and play from multiple vantage points to see how differently they move on land and in water. It's a great opportunity to learn first-hand about the life cycle of a Little Blue Penguin, what they eat, their natural habitat and how we can help to protect them in the wild. 
Find Out More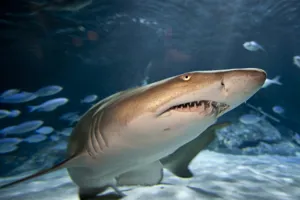 Explore our jaw-some Ocean Tunnel
Come eye to eye with eight different species of shark in our 80 metre Ocean Tunnel. Watch as our rays glide gracefully overhead and a multitude of colourful fish cruise around. It's the perfect spot to study some of Australia's most incredible marine life as they swim above and around you. 
Book Now
FREE downloadable classroom content

Smartland Early Learning visits SEA LIFE Sunshine Coast
SEA LIFE Sunshine Coast Excursion
It's safe to say the smarties had an amazing adventure whilst growing and learning at the same time.
The team at SEA LIFE Sunshine Coast were amazing at accommodating our centre's learning and development excursion. Nothing was too much trouble, even with me dragging around a camera crew to capture all our little smarties' faces in awe of the beautiful creatures in their environments. SEA LIFE Sunshine Coast is a world class interactive learning experience that we thoroughly enjoyed. Thank you from everyone at our www.smartland.com.au family.