SEA LIFE Sunshine Coast Education Programs
SEA LIFE is a popular school excursion venue for both Sunshine Coast and Brisbane schools. Full to the brim with educational yet fun kids activities, we have a comprehensive collection of aquatic life your students are sure to love. A visit to SEA LIFE Sunshine Coast will bring the living world to life, adding value to units they are studying in the classroom.
Our OCEAN program worksheets meet the needs of ACARA requirements and add value to a fun-filled excursion where learning comes from exploring, problem solving, questioning and investigation. It's hands on and interactive, the best underwater classroom on the Sunshine Coast.
Why Choose SEA LIFE Sunshine Coast?
You and your students will experience:
Our 3 hour instructor-led educational programs designed to support and align with Australian curriculum standards.
Self-guided options also available, please check with our reservations team for details.
A wide range of interactive and educational programs to suit your students, your time and your budget.
Our amazing interactive touch pool, enthralling talks and feeds, and highly entertaining seal presentations.
Highly trained and knowledgeable Education Officers who are passionate about helping to remove barriers and provide more intimate hands-on experiences with our marine animals.
The perfect combination of entertainment and education where we cater to all your excursion needs. From our three-hour visits to our overnight Adventure Camps, we have everything you'll need!
The rare and exciting opportunity to make connections between the classroom and real-life experiences where students can learn more about the wider world they live in.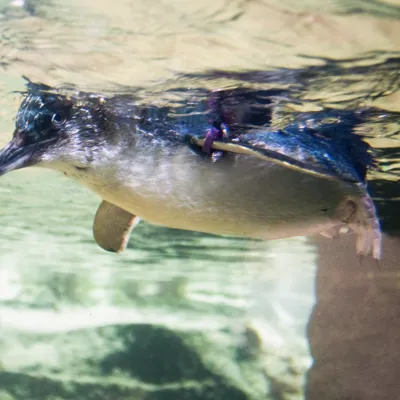 Visit our new colony of Little Blue Penguins
The Little Blue Penguins are our newest residents at SEA LIFE Sunshine Coast and are proving very popular with our visitors! Your students can watch our penguins slip, slide, waddle and play from multiple vantage points to see how differently they move on land and in water. It's a great opportunity to learn first-hand about the life cycle of a Little Blue Penguin, what they eat and how we can help to protect them in the wild. Click here to discover more about the zones you can explore on an excursion to SEA LIFE Sunshine Coast!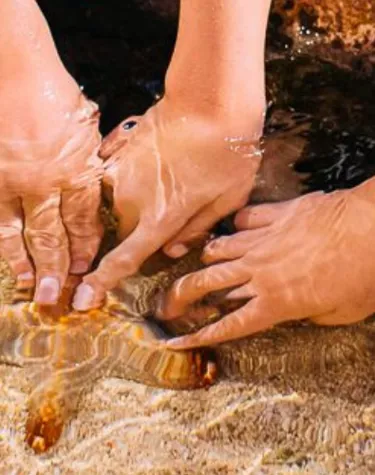 FREE downloadable classroom content