SEA LIFE Sunshine Coast offers schools the opportunity to take learning beyond the classroom, offering curriculum-based, interactive excursions that bring the living world unit to life. We are home to a vast array of marine life which students can explore as part of a self-guided tour where you set the pace and focus. 
Some of the many benefits to schools include:
We offer a free of charge ratio for teachers to students. For more information, please see below.
Preferential rates for schools groups.
A range of fully-guided excursions, hosted by an education expert.
Teacher guides for use during a self-guided trip.
Curriculum-aligned worksheets to use pre and post-visit
How to Book
Please complete our online booking form below, including as much detail as you can around your visit. If you are unsure of numbers at this stage just provide us with an estimate. Once you've submitted your form our reservations team will be in touch to confirm your trip. Please note we require at least one week's notice of changes and cancellations to your visit. 
If you'd like to chat through specific requirements please don't hesitate to call us on (07) 5458 6226 to talk to our friendly reservations team. Alternatively you can email us at SLSCReservations@merlinentertainments.com.au  
Two great add-ons to enhance your visit!
Add Ranger Mission Packs when you make your booking!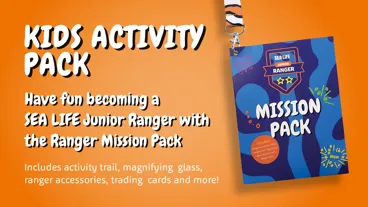 The Ranger Mission Pack is a great addition to a school excursion. With activities to complete onsite the pack reinforces the learning experience and adds another element of fun to the visit. Packs can be pre-ordered when booking your excursion for $5 per student, simply tick the box on your booking enquiry form or ask our reservations team to add them to your order. 
Add a Penguin Education Pack for your students!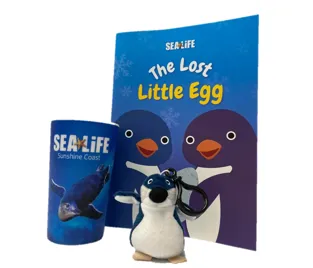 The Penguin Education Pack is a great add on to your visit and includes a plush penguin keyring and a copy of our book The Little Lost Egg. Packs can be pre-ordered when you book your excursion, subject to availability, and cost $10 each. Contact our reservations team at SLSCReservations@merlinentertainments.com.au