Waddle into their world!
SEA LIFE Sunshine Coast (formerly Underwater World) is now home to a delightful colony of little penguins, with a brand new interactive exhibit across 2 levels.
The Little Blue Penguins zone will immerse guests in the wonderful world of the smallest penguin species – above and below the water!
Information about little blue penguins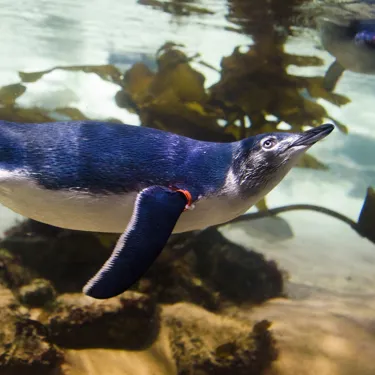 Facts
Other names: Fairy penguin, little blue penguins, blue penguins
Height: 13-15 in.
Life expectancy in the wild: 6-20 years.
Population tendency: Decreasing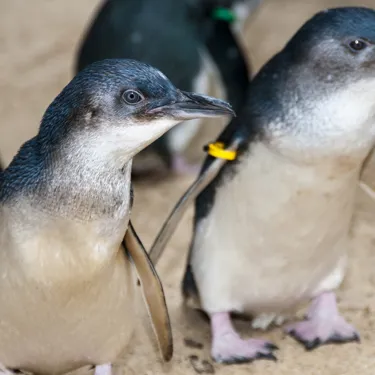 Appearance
They have a bluish color unique among all species of penguins. Chicks have a brown and white plumage that turns to the blue color after their first molt.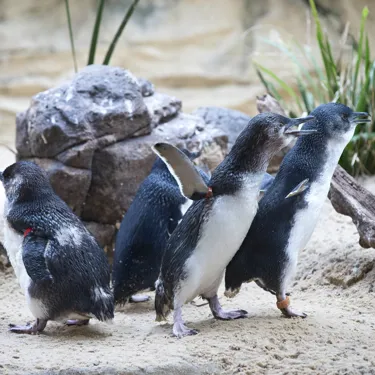 Where do they live
Little Penguins live along the southern edge of mainland Australia, as well as Tasmania, New Zealand and the Chatham Islands.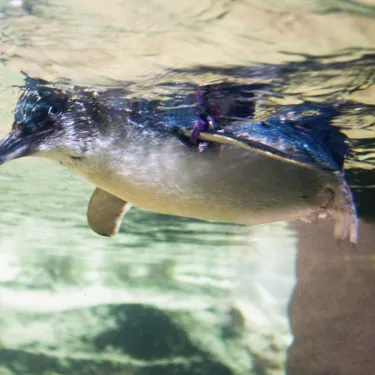 Skills and Behaviour
Little blue penguins are mainly nocturnal and unlike larger species, they can dive only to a depth of 230 feet for approximately 35 seconds.
Penguin Life Cycle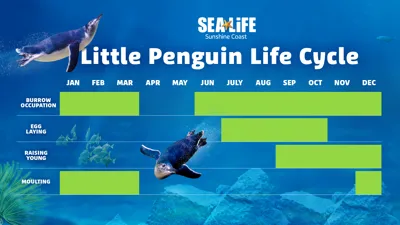 Little penguins can be found on land from June through March. During this time they lay their eggs, attend to their young, and moult. During April and May, they spend large amounts of time at sea feeding in preparation for the next nesting season.
Book online & save
General Admission
Online From
$37.60
Per Adult
Price includes a Digi Photo Pass with 8 digital photos – valued at $26!
Get your ticket on your phone
Save up to 20% when booking online at least one day in advance on weekdays and outside school holidays
Book a day and time to guarantee entry - you will gain entry within half an hour of your designated time slot!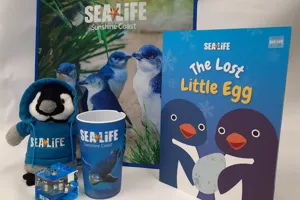 Penguin Showbag
Take a penguin home today and get your Penguin Showbag online or at our gift store. Pick up one of these goodie bags filled with all your seal faves during your journey through the aquarium. Hurry they are available for a limited time only and great value!