Curriculum-Aligned Guided Tours for Younger Students
We have separate programs for our preschool and primary school groups here at SEA LIFE Sunshine Coast. For our preschool learners our guided tours focus on the Early Childhood Learning Framework with age-appropriate play-based activities to engage students. Our primary schools can choose from a range of tour topics, all meeting the needs of ACARA requirements, that best suit the topics they have been studying in the classroom. 
We now offer schools exclusive access to our aquariums on Tuesdays and Wednesdays which brings a range of benefits to your group. To compare the options on different days please visit our main guided tours page for details. For information on the guided tours we offer for preschool and primary groups please see below!
For a full list of school excursion prices and teachers ratios please visit our excursion rates page.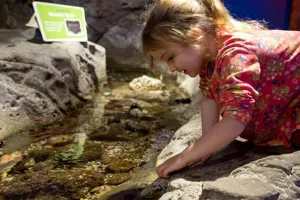 My First Sea: Suitable for Early Childhood
This program involves exploration of our rock pools followed by some play-based activities with one of our educators, where students are encouraged to role-play, explore and imagine.
Book Now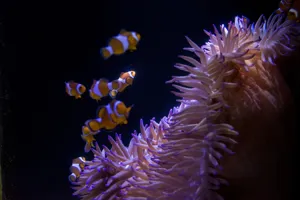 Habitats: Foundation - Year 2
This program highlights the wonder of the aquatic world and allows for a journey of discovery where, problem solving and care for the marine environment are encouraged and fostered. Students will recognise and compare the needs of living creatures including their homes and plants needed to survive.
Elaborations: ACSSU211, ACSSU002, ACSIS024, ACSIS037 ACSIS011, ACSIS024, ACSIS037 & ACSISU044 
Book Now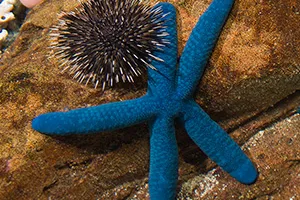 External Features: Years 1 & 2
This program teaches your students about the wonderful objects in the sea, and their shapes, sizes, names & colours and why animals and plants are designed the way they are for their survival. Leaders can utilise worksheets to get students focused, or the students can complete it themselves
Elaborations: ACMMG009, ACMNA005, ACSSU005, ACSHE013, ACSIS233 & ACSIS012 & ACIS017
Book Now
Animal Breeding: Years 1 & 2
This program is designed to teach your students about plants and animals of the aquatic world and the ways in which they change and grow over time. They will recognise the different characteristics of the life cycle of frogs, fish, reptiles and even seals as they explore our 16 different interactive zones.
Elaborations: ACSSU002,ACSIS024, ACSSU1030, ACSIS037, ACSIS011, ACSIS024, ACSIS037 & ACSSU044
Book Now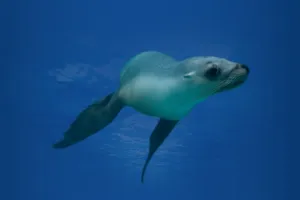 Life Cycles: Years 3 & 4
This program looks at the different life cycles of animals in aquatic environments and how they differ from plants. Students will describe the different stages of the life cycles of frogs, fish, sharks and mammals.
Elaborations: ACSSU072, ACSHE051, ACSHE062
Book Now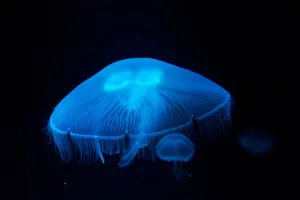 Classification: Years 3 & 4
In this program students will be introduced to a variety of habitats and the fascinating animals which call them home. Students will deepen their understanding of the differences between living, once living and products of living things by examining ocean artefacts and a range of unique organisms. They will also be given the tools to identify animals based on physical characteristics and classify them into groups.
Elaborations: ACSSU044 & ACSHE083
Book Now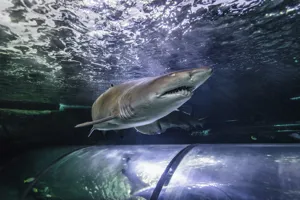 Food Webs: Years 3 & 4
This program is designed for students to explore a variety of marine habitats and investigate the lives of the species who live there. Students will identify the roles species have in food chains and the impact humans can have on these.
Elaborations: ACSSU094, ACSSU073, ACSSU078 & ACSSU096, ACSHE051, ACSHE062 
Book Now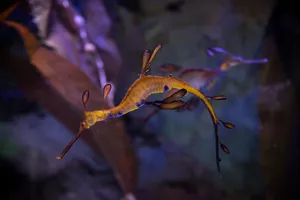 Adaptations: Years 5 & 6
A program designed to teach your students all about the three different adaptations animals and plants have to survive in the aquatic environment – structural, functional and behavioural. This program also looks at relationships between animal structural and functional adaptations.
Elaborations: ACSSU043, ACSSU094, ACSHE083, ACSHE100
Book Now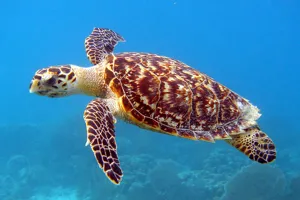 Conservation: All Primary Grades
A program designed to teach your students about how science is used to protect aquatic habitats and how people in our local community work together to save endangered species. Students will also investigate different renewable resources and how aquariums such as SEA LIFE Sunshine Coast work to maintain strict environmental standards.
Elaborations: ACSSU112, ACSSU116 & ACSSU075
Book Now