SEA LIFE, Discovery Rockpool
Discover our Rockpool critters
Splash into the intertidal zone and discover what species live in the rocky world between the tide
Book Now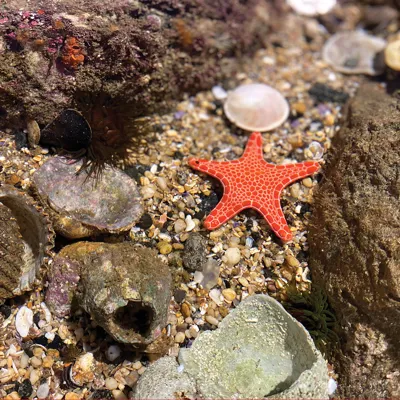 Sea star
Sea stars also known as starfish commonly have 5 arms, but some can grow over 50! At the end of each of their arms they have an which means some sea stars can have 50 eyes! There are over 1500 different species of sea stars in the world's oceans!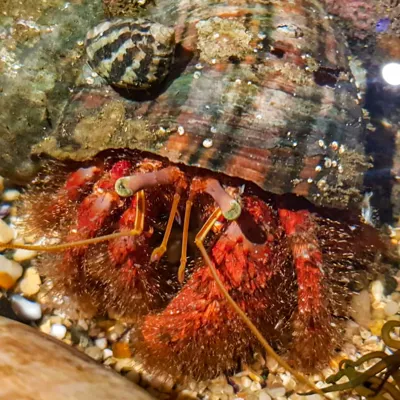 Hermit Crab
Hermit crabs live amongst the intertidal rock shores and beaches. Here in Sydney we are home to many different species. These crabs are different to most other species because their abdomen is soft and not covered by an exoskeleton. To protect their body, they find discarded shells to live inside.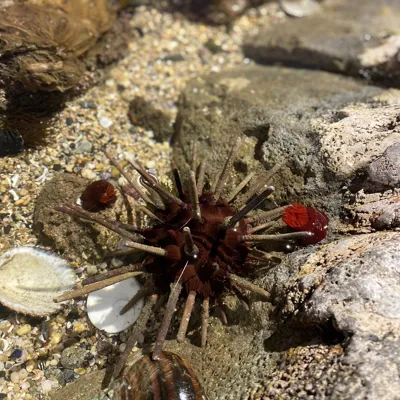 Slate Pencil Urchin
This species of sea urchin gets it name from its thick spines that look a bit like pencils. These sea urchins can be found all over Sydney in and around rock pools. The slate pencil urchin feeds at night on algae from rocks.