Temporary closure - 22 Sep 2022
Wednesday 21st September 2022
Thursday 22nd September 2022 – Aquarium Closure:  We pride ourselves on our guests having a magical day out and to be able to maintain and upgrade our attraction to the best possible standard, we undergo renovations of our displays from time to time. Unfortunately an unforeseen challenge during our current renovation for Sea Cave Adventure means we can't deliver on the experience that we pride ourselves on.  Due to this, we've made the decision to close the aquarium for tomorrow, Thursday 22nd September 2022.
All our pre-booked guests are being contacted and offered the opportunity to move their booking to another day, or receive a full refund.  
We are really excited to unveil the new Sea Cave Adventure zone later this year and we would love for you to come back to experience the zone when it opens.
We will be open again from 9:30am on Friday 23rd September 2022.
Related blogs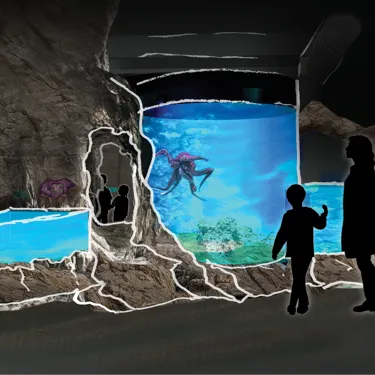 Sea Cave Adventure is coming to Kelly Tarlton's
SEA LIFE Kelly Tarlton's Aquarium is celebrating the 21st anniversary of the Hauraki Gulf Marine Park by announcing that a new zone dedicated to the incredible wildlife of New Zealand's first and largest marine park is coming to the Aquarium.
Related blog posts