Staying Safe
COVID-19 Updates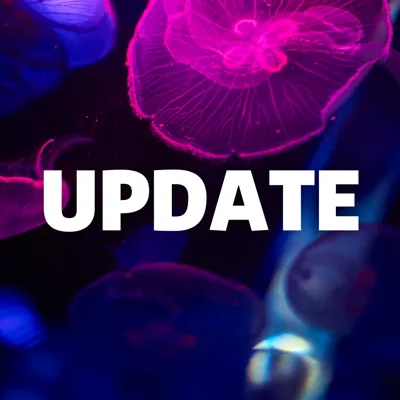 SEA LIFE Melbourne is temporarily closed.
(Updated 23/09/2021)
As part of the Victorian Government's latest COVID-19 restrictions, SEA LIFE Melbourne Aquarium is temporarily closing. The move is consistent with the closure of other venues and postponement of events to prevent further outbreaks. We plan to re-open Friday 05 November 2021 in line with Government regulations.
If you have purchased General Admission to visit during this closure, we will be honouring all tickets until 31st July 2022.
If you have purchased an experience that expired during this closure, we will be honouring all experiences until 5th November 2022.
To re-book your visit simply:
Scroll down and select 'Time Slot Pre-Book'
Select your new date and time (before 31st July 2022)
When you arrive, simply present your old tickets along with your pre-booking
If you have any questions at all, please feel free to reach out to us – you can email us info@melbourneaquarium.com.au.
COVID-19 Safety Measures
We place the utmost importance on the safety and well-being of our guests and team members. To support this, we have a range of health and safety measures. Please visit our websites before you visit to understand what's changed
Prior to your arrival:
Please make sure you have made your booking online. This includes pre-paying and selecting the date and timeslot of your visit.
Those with pre-purchased open-dated tickets and third-party tickets must pre-book here.
We will be closed on Tuesdays and Wednesdays during school term time. During the school holidays, we will re-opening 7 days per week.
Before leaving home, please check our Facebook page for the latest information.
Please be ready to make on-site payments using a 'contactless' bank card, rather than cash.
We politely request that you refrain from visiting our aquarium should you start displaying any of the symptoms associated with COVID-19. Please contact info@melbourneaquarium.com.au should you need to amend your booking.
PLEASE NOTE: Pram parking is currently unavailable.
I've bought a Merlin Annual Pass – what happens?
On arrival at SEA LIFE Melbourne:
The current Victorian Government COVID-19 rules state that wearing a face mask is mandatory, all guests entering the attraction will be required to we are face mask unless an exemption applies. (Updated 25/05/2021).
We have significantly reduced the daily ticketed capacity to allow for social distancing and the best possible guest experience. We will have reduced capacity beginning 26/05/2021 during the morning, as this tends to be our busiest period of the day.
Guests will notice new information signage informing them of key safety messages and instructions.
We are required to record contact details for all guests to ensure contact tracing may be conducted if necessary.
Social distancing measures within our attraction:
We have introduced new arrangements for the application of social distancing within queues. Clear markers or signage has been installed in our building entry, viewing areas, and café to help guests keep a safe distance from one another. Our employees will monitor the queues to ensure that social distancing is being maintained.
We have introduced new arrangements for the application of social distancing in our cafe area. Tables and chairs have been recon¬figured to ensure enough distance between seated parties. In areas where strangers are seated together, seats will be removed or blocked to ensure there is a suitable gap between guests.
We have introduced new capacity limits and timeslots. These restrictions will help ensure there is plenty of room for social distancing.
We have suspended some experiences to ensure that social distancing is suitably maintained. This includes the Glass Bottom Boat, however, the Shark Dive Xtreme and Penguin Passport experiences will continue to operate.
We have installed new hygiene screens at our service counters to help physically separate guests from employees.
We have revised some of our standard operating protocols in order to reduce the proximity of our employees to guests.
Hygiene and disinfection measures within our attraction:
We have introduced enhanced cleaning measures, throughout the day, which seek to disinfect high-frequency touchpoints, such as tables and chairs, service counters, grab and flush handles, door handles/plates, elevator buttons and taps.
We have introduced new deep cleaning measures in the event that a person presents themselves with symptoms consistent with COVID-19.
We have introduced a large number of hygiene stations/hand sanitiser dispensers around the attraction for guests to use.
We have introduced new Personal Protective Equipment (PPE) requirements for a range of activities that employees routinely perform.
These include face masks, disposable gloves, eye protection and hand sanitiser. The use of such equipment and clothing by our employees is both to protect them and our guests.
We have reduced our menu offering of our cafe to place a greater emphasis on 'Grab & Go' options. Cutlery and condiments will now be provided to guests with their meal, or on request, rather than left in open areas.
As with our employees, we politely request that all our guests uphold the highest possible hygiene standards – whether it be when sneezing or coughing, through regular hand washing or the frequent application of hand sanitiser.
Our employees now participate in COVID-19 specific training programmes instructing them how to stay safe as well as how to keep our guests safe.
I've bought a Penguin Passport or Shark Dive Extreme Experience - what happens?
We are contacting all guests who have booked an experience during the closure period to re-book or arrange a refund. If you have not heard from us, please contact: experiences@melbourneaquarium.com.au
I've bought tickets to SEA LIFE Melbourne Aquarium that I haven't used yet - what happens?
If you have already purchased tickets to our attraction, you may use these tickets for any future date through to 31 March 2021. We look forward to delivering memorable experiences again soon.
Those with pre-purchased open-dated tickets and third-party tickets must pre-book here.
Want to stay updated and find out what we're doing? Sign up to our newsletter below!