Explore Our 12 Interactive Zones
Along your journey through SEA LIFE Melbourne Aquarium, one of Melbourne's top attractions, you'll encounter some of the world's most incredible animals. Get up close to playful penguins, camouflaging carpet sharks, beautiful seahorses, thousands of tropical fish and much, much more!
There is so much to see and a wide array of fun things to do for young and old, you won't regret a trip to SEA LIFE Melbourne.
Don't miss the 4-D Cinema Experience!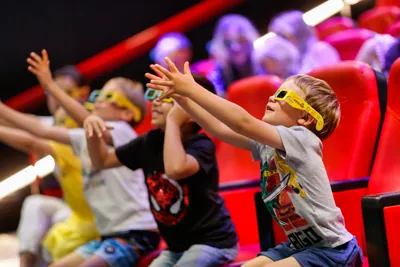 Penguin Playground
Explore a world unlike any other in Penguin Playground and marvel as the majestic King and cheeky Gentoo penguins slip and slide across the snow-covered ice. Chill out with the penguins as they get up to mischief and splash about in the penguin pool.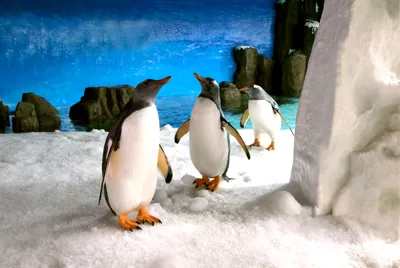 Ocean Invaders
Discover some of the extraordinary, transparent, squishy creatures, in the new interactive exhibit!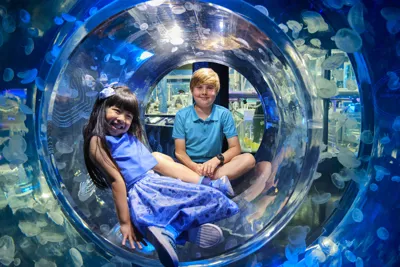 Bay Of Rays
Journey beneath the surface of Melbourne's iconic Port Phillip Bay, where you will encounter some of the graceful marine creatures that ordinarily reside well out of eye-sight. Gaze at the graceful Fiddler rays and other residents including the iconic Port Jackson shark. The crawl-through heads up display provides the perfect opportunity for kids to peek into the fascinating underwater world of Port Phillip Bay!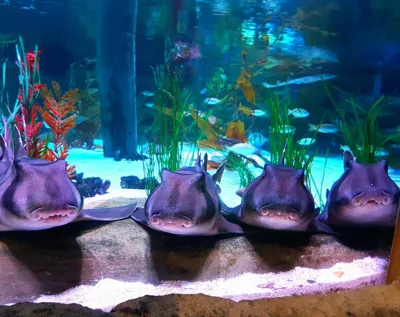 Touch & Feel Discovery Rockpools
Get your hands wet and discover the world that lies below the waves at the interactive Discovery Rockpools, where you can touch beautiful Sea stars and shark eggs! Explore the Mangrove Nursery, where the mangroves provide the perfect playground for juvenile fish.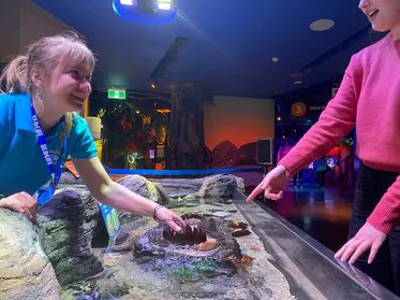 Come Face to Face with Pinjarra in Crocodile Lair
From two spectacular viewing levels, come face-to-face with Pinjarra – one of Australia's largest saltwater crocodiles. A full, 360 degree, jaw-dropping viewing experience.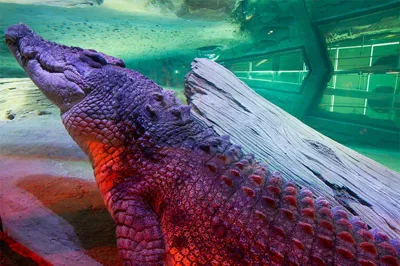 Marvel at the Vibrant Creatures in Coral Atoll
This colourful underwater wonderland is home to a variety of exotic animals, including moray eels, and hundreds of multi-coloured fish. See if you can spot Dory, the famous Southern Blue Tang. Coral Atoll is just one of many habitats to discover at SEA LIFE Melbourne, where you can lose yourself in a colourful underwater world.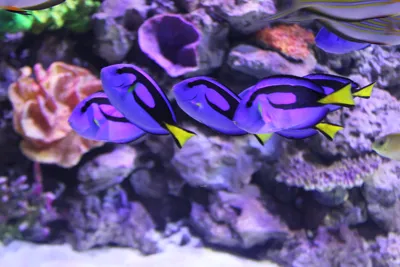 Interactive Wonder Room
The Interactive Wonder Room is an all-new immersive, digital installation inspired by underwater movement. Colour in your own Jellyfish one one of our interactive screens then watch it float!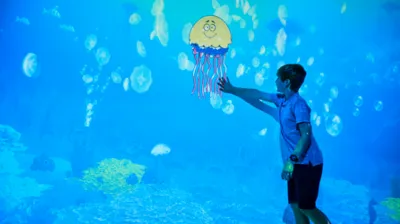 Journey Deep Below in Shipwreck Explorer
Journey deep below and encounter some of the aquarium's largest marine creatures. Relax on the steps of the Ocean Theatre; your window into the underwater world and watch a presentation about the amazing marine creatures floating by.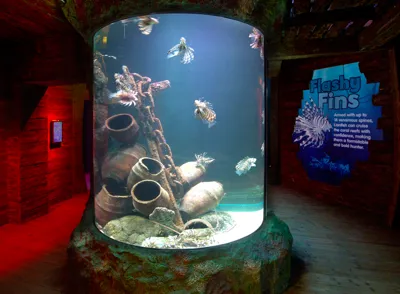 Discover Weird and Wonderful Creatures at Seahorse Pier
Housing our stunning seahorse and sea dragon species, experience a rainbow of stunning colours and weird and wonderful creatures in Seahorse Pier. This exhibit is also home to SEA LIFE Melbournes internationally-recognised Weedy Seadragon breeding program.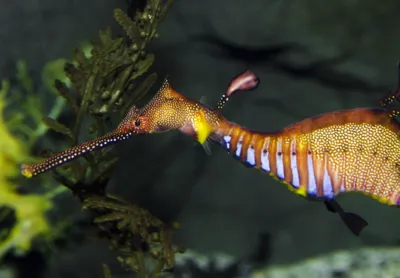 Rainforest Adventure
Prepare to be transported from the depths of the ocean to the lush and humid temperatures of the tropical north where you can wonder at some of the unique Australian animals, including Lungfish, turtles, snakes, lizards and frogs.