Discover these amazing creatures
Here at SEA LIFE Melbourne there are 13 different species of shark! Meet some of them today!
Book Now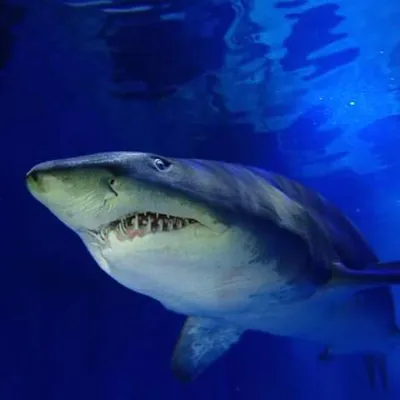 Grey Nurse Shark
Meet Mitchell the grey nurse shark (Carcharias Taurus). This placid and docile species loves to float around and preserve his energy. Grey nurse sharks can live up to 40 years and eat a variety of fish, octopus, rays squid and crustaceans like lobsters.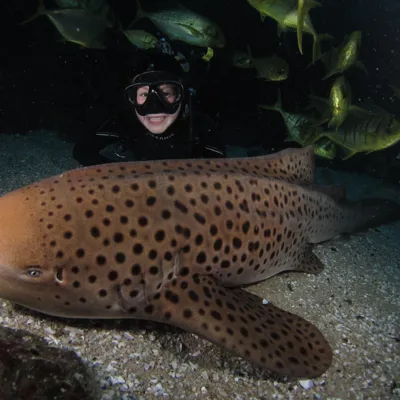 Leopard Shark
Meet Leo the Leopard Shark (Stegastoma fasciatum). Leo is super friendly and actively seeks out the attention of divers. He's fond of a head scratch and likes to snooze, spending his afternoons having a rest in his favourite spot. Leopard sharks can grow up to 2.5m in length and when they are born they have stripes!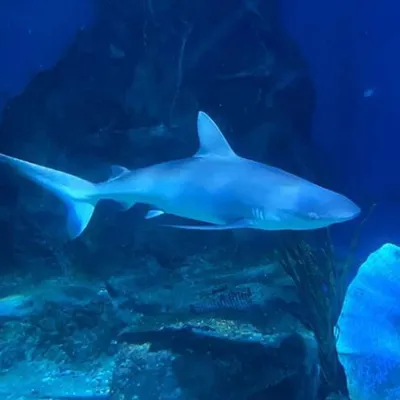 Grey Reef Shark
Meet fast and zippy Portia, the grey reef shark (Carcharhinus amblyrhynchos). Grey reef sharks love to eat cephalops like squid and ocotpus. Their predators in the wild are other sharks, sometimes themselves hunting in groups of 700!