The Best Beaches on the Sunshine Coast via TransLink Go Card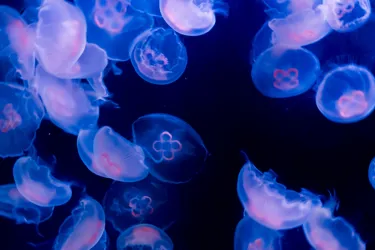 Getting around the Sunny Coast is easy-breezy thanks to excellent public transport. Here's what you need to know about the go card, so you can visit some of the world's most beautiful beaches.                             
Go Card 101
You can use your electronic go card on all TransLink bus, train, ferry and tram services on the Sunshine Coast. It's cheaper than a paper ticket and easy to top-up and use. Check out hundreds of locations in South East Queensland where you can grab one. For more info, visit www.translink.com.au. From family-friendly Kings Beach to vibrant Mooloolaba, make a note of these best sandy stopovers below. They're shared in order of location from north to south.
Sunshine Beach
Take an ocean dip, catch a wave and soak in the atmosphere. Nearby are chic boutiques, cafes and restaurants for much-needed beach refreshments too.
Getting around: Catch the 627 bus to Duke Street, Sunshine Beach opposite Webb Road and the Sunshine Beach Surf Life Saving Club.
Coolum Beach
Pristine waters, local surf culture and shady picnic spots. Prepare for a good ol' classic Aussie barbie using the free BBQ facilities onsite.
Getting around: Catch the 620 running regularly between Noosa Heads and Maroochydore, stopping on David Low Way, near Tickle Park, Coolum.
Maroochydore
Sandy beaches, fishing, water sports and waterside dining. At the centre of the Sunshine Coast lies this busy beach town drawing hundreds of locals and tourists.
Getting around: Buses regularly stop in Maroochydore from all over the Sunshine Coast. The station is a major transport hub serviced by the 600, 602, 610, 612, 614, 615, 616, 617, 619, 620 and 622.
Mooloolaba
A vibrant all-in-one destination that perhaps sums up Sunny Coast culture: sophisticated meets relaxed. Mooloolaba Beach is one of the area's safest beaches, perfect for kids or a truly peaceful ocean swim. Come and see for yourself; #6 in TripAdvisor's Top 25 Beaches in Australia!
If that's not enough to splash by,  The Wharf Mooloolaba boasts top restaurants, cafes and bars, boutiques, scenic boardwalks and a world-class attraction – SEA LIFE Sunshine Coast. Formerly known as Underwater World, this aquarium has been around since 1989 and is quite the local institution.
When you're done dipping outside, why not take your ocean experience to the next level by swimming with seals? For an out-of-this-world experience, walk beneath an 80m Ocean Tunnel, home to thousands of colourful coral life, sharks, and rays. Or marvel at the majestic collection of ghost-like jellyfish.
Beach bumming, thrills, scrumptious food… Mooloolaba is a top spot for a full day of fun.
Getting around: From Caloundra catch the 600 or from Maroochydore catch the 600 or 615 to River Esplanade near Hancock Street.
Kings Beach
Last but not least… another local favourite. There's the Sunny Coast standard: surf,  rock pools and snorkeling. But the winning factor? An oceanfront seawater swimming pool.
Getting around: The 607 bus from Caloundra bus station goes to Moreton Parade, at Saltair Street. Take a stroll down Orvieto Terrace to Kings Beach.
For a map of things to see and do on the Sunshine Coast with go card, check out the official visitor information pack here.