Ocean Youth Program Now Enrolling
Friday 29th October 2021
Ocean Youth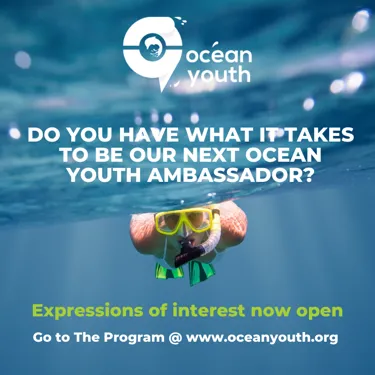 Ocean Youth Sunshine Coast due to start in February 2022!
The Ocean Youth program is all about building the capacity of young ocean lovers and future leaders to influence positive action for our oceans. And having fun while we do it! The pic here is of OY ambassador Isla and her new mate at SEA LIFE Sunshine Coast.
Sunshine Coast ocean-loving teens, join us on this empowering journey of ocean fun, education, networking, and connection with like-minded people.
The program includes an incredible amount of value as you learn a range of new skills to support you on your change maker journey.
Included in the program are:
✅ A number of nature-based events to get you up close with some of the amazing habitats and creatures that call them home including swimming with whales!
✅ A range of skills and well-being workshops to help ground you and build your skills to set you on your path to making a positive difference for our oceans and meeting others on the same journey as you;
✅ An annual pass to SEA LIFE Sunshine Coast, our Ocean Youth delivery partner to see the amazing work they do to help our precious marine life;
✅ Access to a network of marine and industry professionals to broaden your knowledge of our marine habitats and how the industry works;
✅ Connection to other like-minded ocean lovers both on the Sunshine Coast and online through our growing Ocean Youth network;
✅ Opportunities to put forward your idea to save our oceans at our annual Ocean Youth pitchfest;
✅ Opportunities to participate in our annual Ocean Youth Summit to celebrate World Oceans Day on the 8th of June.
And if you're 15 and over:
✅ A Certificate 2 in Outdoor Recreation delivered with our partners at Sunreef Mooloolaba!
We only have a limited number of spots available, so secure yours by filling out the form with payment (link below). The OY Sunshine Coast Facilitator will then be in touch with more program details as well as medical and image disclaimer forms.
We hope you can join us for a great Ocean Youth adventure!
For more information, please click here.