SEA LIFE Sunshine Coast is letting it snow for the seals and penguins!
Wednesday 16th December 2020
penguin, seal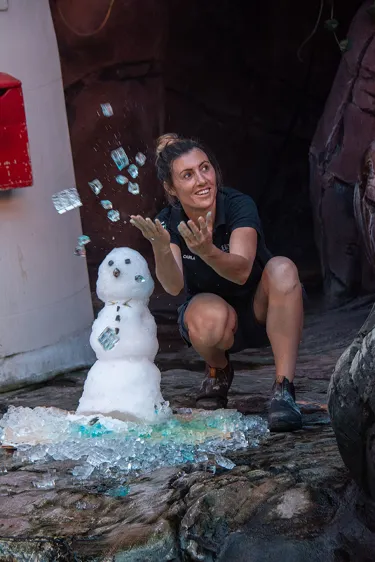 Christmas has come early at SEA LIFE Sunshine Coast Aquarium today with the seals and little penguins being surprised by snowmen popping up in their habitats!
Not only did the two snowmen provide some Christmas cheer for the sea creatures, the icy sculptures gave them a chance to cool down in the humid Queensland weather.
The seals approved of their snowman while the penguins gave theirs a frosty reception. Today's festive fun is a form of enrichment for the aquatic animals – it is important to provide various enrichment activities for the seals and penguins in order to encourage natural behaviours as well as physical and mental stimulation.
For those looking for an underwater adventure over the Christmas break, SEA LIFE Sunshine Coast will be open 7 days a week (except on Christmas Day) from 9am – 5pm (last entry 4pm).
These school holidays SEA LIFE Sunshine Coast is celebrating all things shark-related! Visitors can take part in the Summer of Sharks and discover all there is to know about the 11 different shark species at the aquarium through a range of activities focusing on myth-busting, conservation, shark safety, fun facts and more.