We Are Now SEA LIFE!
Thursday 19th December 2013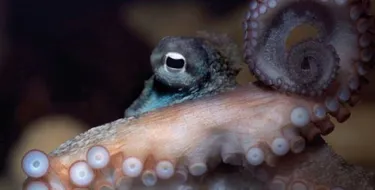 On December 20 UnderWater World joins the global SEA LIFE family, as the 24 year old attraction relaunches following a 6.5 million dollar investment.
Fully open to the public from 20th December as Underwater World SEA LIFE Mooloolaba, the attraction showcases amazing new zones and new species, including the country's largest exhibit of sea jellies with hundreds of jelly fish from five different species on display in a colourful, interactive zone.
The Best Visitor Attraction on the Sunshine Coast!
The relaunch is the attraction's biggest change in its 24 year history, as it becomes part of the SEA LIFE brand and embraces its strong ethical and environmental values – BREED, RESCUE and PROTECT.
A large portion of the attraction has been transformed into a new visitor walkway, taking in four new zones and showcasing superstars of the ocean including sea horses, bright coloured fluorescent corals, giant clams, leaf scorpion fish and razor fish.
Committed to Conservation
In keeping with the attraction's strong ethical and environmental values BREED, RESCUE and PROTECT, housing a wide range of common and rare jelly fish will help further educate the public on the ecological significance of jelly fish and the need for research and conservation.
Special Events on December 20
In celebration we have lots of exciting things a happening throughout the day on Friday December 20, including;
Early opening for Annual pass holders at 7.30am
Breakfast with Todd and Sami from Hot 91
Sausage sizzle
Face painting
Children's entertainment
Live music