Yoga Under the Sea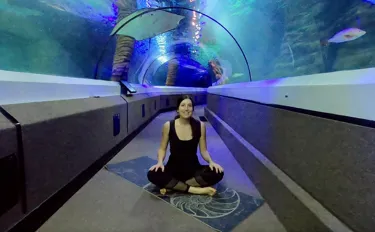 Join Chloe, our Aquarist and Yoga Teacher for a relaxing 5 minute yoga session in our beautiful Ocean Tunnel and watch all the colourful fish and sharks swim past. 

This session will focus on the neck and shoulders.

It is also suitable for children if you want to bring them along. 

Thank you Chloe from Yoga for the Ocean
:-)