Discover our amazing marine animals in the Tidal Touchpools!
Get your hands wet in our interactive touch pool display. See and touch an array of marine life that can be found in local tide pools, including beautiful sea stars, sea cucumbers and much more. Tidal Touchpool offers an interactive experience, where our expert education team are on hand to teach you all about the wonders of marine life.
Some creatures you will meet here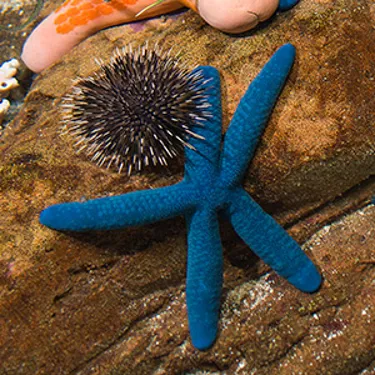 Blue Sea Stars
The blue sea star has a bright blue or light blue body. The animals get their colour from a blue pigment called linckiacyanin and some accessory yellow carotenoids.
Thorny Sea Star
Thorny sea stars are a species of sea star found in the Indo Pacific regions. They have rows of spikes or 'horns' on their backs hence their name Thorny!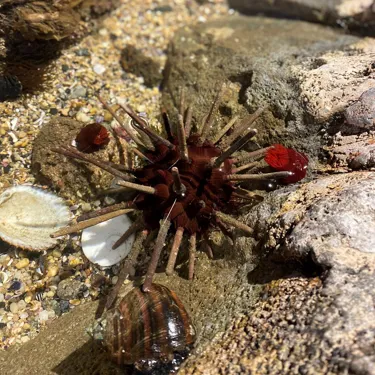 Sea Urchin
This species of sea urchin gets it name from its thick spines that look a bit like pencils. These sea urchins can be found all along the coast and around rock pools.
Book online & save
General Admission
Online From
$37.60
Per Adult
Price includes a Digi Photo Pass with 8 digital photos – valued at $26!
Get your ticket on your phone
Save up to 20% when booking online at least one day in advance on weekdays and outside school holidays
Book a day and time to guarantee entry - you will gain entry within half an hour of your designated time slot!