Free Resources for Teachers!
Check out the free worksheets, videos, activities and downloadables we have on offer to help with learning all things oceans in the classroom.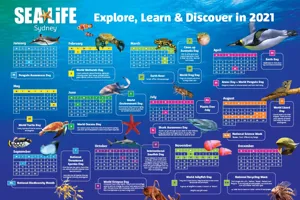 FREE 2022 Calendar
A quick and easy reference for celebrated days such as World Oceans Day, Earth Hour and Shark Awareness Day - ideal opportunities to source great content to boost your lesson plans, plus the calendar is a great tool for planning your next school excursion! 
Download Here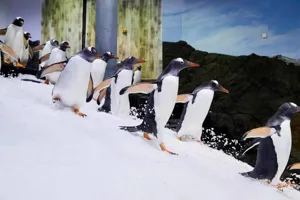 The Coolect Dads of the animal world
To celebrate all dads great and small, we have created a cool pop-up penguin card activity for any child to complete to show how much they love their dad! Simply download this activity and share with your class!
Download now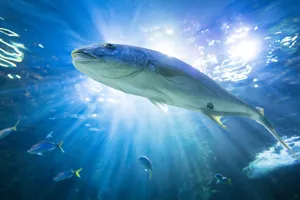 Science Week Resources
This Science Week we took students on a journey into the deep blue. Through a series of live streamed videos and accompanying classroom resources we explored why sand is such an important part of the marine environment. 
You can also find videos on our YouTube channel, giving you the flexibility to share with your students on the smartboard, via digital devices or in google classroom. Plus download our exclusive worksheet & coastal habitats poster here to share with your class. 
Download science week activities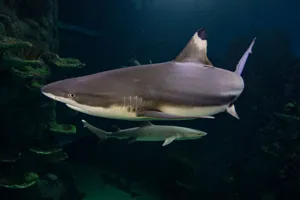 Discover sharks!
Did you know there are over 400 species of sharks? We are lucky enough to have 13 of them here at SEA LIFE Sydney. To help educate your students on the importance of protecting sharks, we've put together some posters that can be used in the classroom. 
Plus, don't miss our video below - Ghost Net Art Project's creation of a grey nurse shark sculpture made from recycled ghost nets acts as a reminder of the major threats that sharks face in the wild. 
Your students can come face to face with our sharks and discover all 13 species for themselves by opting for a guided or self-guided school excursion. Book yours here!
Download shark posters now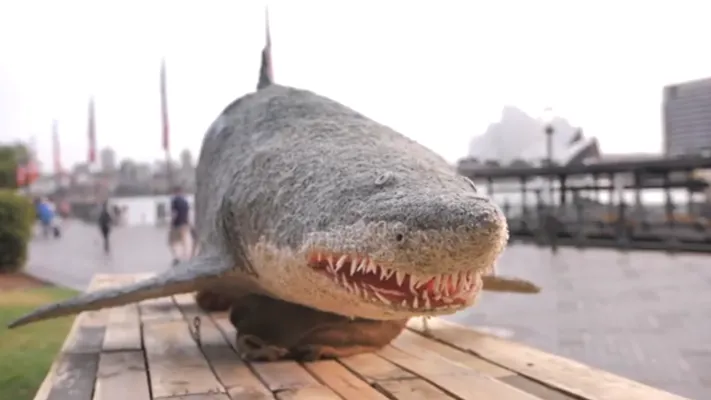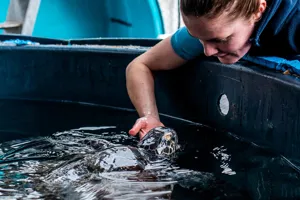 Help protect sea turtles
A video & info graphic to share with your class.
In 2019 we opened an Animal Rescue Centre at SEA LIFE Sydney Aquarium. Our dedicated team have the approved permits to rescue and rehabilitate animals before releasing them back into the wild. The very first patient was a Green Sea Turtle named Matilda - watch our video detailing her story here! 
Download Infographic now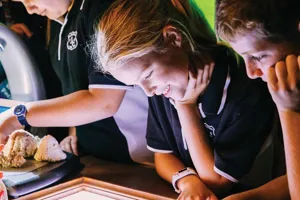 Celebrate Australia's Cultural Diversity!
We can learn a lot about relationships by studying animals and marine life and how they live in harmony with one another. Did you know that Cleaner Wrasse help other fish by cleaning parasites off them? There are so many of these incredible symbiotic relationships to discover! 
Challenge your students to think about animal habitats and the creatures that they live in harmony with by downloading our Harmony Day worksheet below! 
Download worksheet now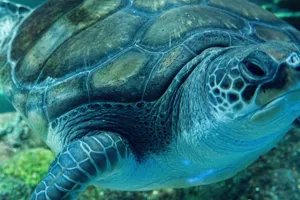 Plastic Free July
Get your class involved in plastic free July!
We now use about 20 times more plastic than we did 50 years ago. Included in that plastic consumption are the 4.4 billion plastic straws that are used each year! For the month of July SEA LIFE Sydney Aquarium are encouraging all schools to get involved in the Plastic Free July initiative and reduce plastic use within their school and community.
We've created a poster to help educate students on how to reduce their plastic and make plastic free alternatives. 
Download now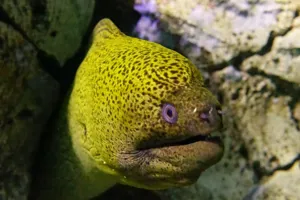 Kids love slime!
Meet the creatures who make slime and then make your own!
Your students may not be surprised to learn that eels and squid are slippery and slimy, but how about a cute clownfish?? Learn some amazing facts, including a recipe for making your own slime, by downloading our classroom resource below! 
Download fact sheet now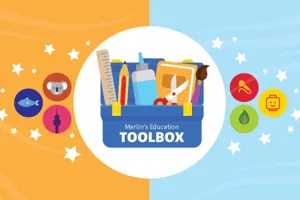 Want access to more great resources?
Our teacher community on Facebook is growing! Like our page and stay in touch with our animal rescues, conservation projects, teacher events, competitions and more. 
Plus you can find more great resources from Merlin Entertainments at Merlin's Education Toolbox. Choose from a wide range of educational worksheets on a huge variety of topics, inspirational video content from our attractions and creative craft activities that can be added into your lessons.