Love Your Local Marine Life
Wednesday 15th December 2021
School Holidays Activities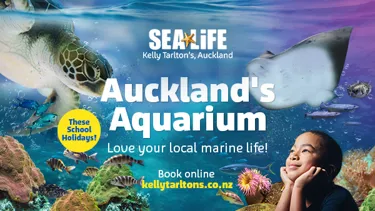 Love Your Local Marine Life This Summer!
There are so many amazing sea creatures found in and around New Zealand and our local Hauraki Gulf waters, come and pay a visit to SEA LIFE Kelly Tarlton's Aquarium these school holidays to find out all about our local marine life.
From 21st December to 31st January kids can discover incredible local aquatic animals as they go on a journey through the underwater world and complete activities from a free 'Love Your Local Marine Life' activity booklet. (Free with every child ticket purchased)
Go on an octopus hunt and keep your eyes peeled for octopus plushies placed around the aquarium and holding letters that help reveal the secret keyword. Explore each tank for answers to the Marine Animal Quiz.
Learn about local marine animals from Long Fin Eels to Eagle Rays, from Pig Fish to Pufferfish and everything in-between!
Through the activity booklet, kids will unearth interesting information about Cushion Stars, Red Moki, Kokopu and Hiwihiwi.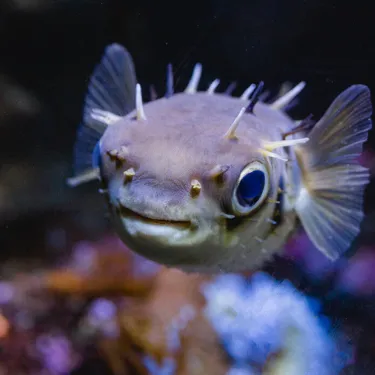 Free Activity Sheet
Can't come to the aquarium? Want to continue the fun at home? Download these activity sheets and enjoy the activities at home.
School Holidays Opening Hours
We will be open seven days per week during the school holidays including Christmas Day. All visitors must pre-book their tickets online in advance. 
Visit our Health & Safety page prior to your visit.
Pre-book Now
If you are an Annual Pass holder, please use the 'Annual Pass Pre-book' option to pre-book.
If you are holding Open-dated tickets or third party General Admission tickets; please use the 'Ticket Pre-book' option to pre-book.