Virtual Aquarium
SEA more SEA LIFE
Dive into our virtual aquarium!
Below you can find a range of resources that can be used in the classroom or at home with your family. Go behind the scenes with our keepers, aquarists and our star sea creatures and choose from a range of exclusive activity sheets, craft activities and downloadables! Whether you're a teacher looking for lesson inspiration or looking for something to keep kids busy during the holidays, you'll love a trip to the virtual aquarium. Want to be updated when we have something new? Simply become a SEA LIFE Member
Sign Up
The Kelly Tarlton Story
See the Kelly Tarlton story below and download a piece of history! We've dug out our 1987 Visitor Guide full of fishy facts, original images from Kelly Tarlton's Underwater World and more!
Download Now
Educational Factsheets and Activities
Download these fun and educational fact sheets and activities to discover, explore and learn about our amazing marine life!
From jellyfish to turtles, penguins to cuttlefish...we've got something for everyone!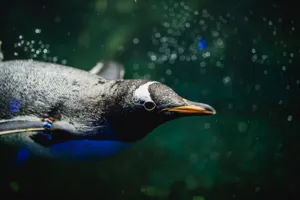 Penguin Education Activities
Looking for a fun and educational way to learn about habitats, life-cycles and conservation all in one? Then this activity book is for you!
These six penguin themed activities will keep kids entertained, and learning! 
Download these free activity sheets to keep the kids entertained...and learning!
DOWNLOAD EVEN MORE ACTIVITIES HERE!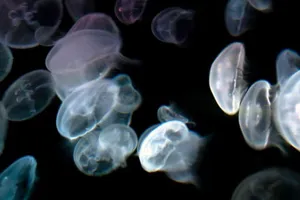 Marine Life Fact Sheets
Check out our cool creature fact sheets to learn more about your favourite marine animals, or to discover one that you've never thought of before!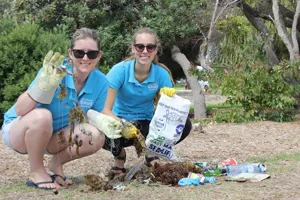 Waste Free Lunch Box
How good are you at packing a waste free lunch box? Give it a go and see how little rubbish or waste you can pack in your lunch box!
By reducing waste, we can make sure our planet and animals stay healthy.
Download Now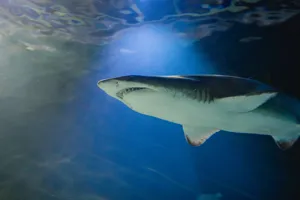 Day In the Life
Can you imagine what a day in the life of an animal would be like? You can with this fun worksheet!
Download Now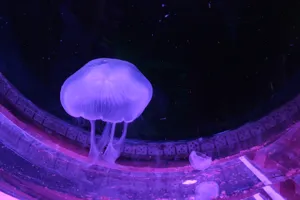 Jellyfish!
We LOVE jellyfish - and we hope that you do too! But if not, here's a fact sheet chock full of fun facts and reasons to get on board team JELLYFISH!
JELLY FISH FACTSHEET & ACTIVITIES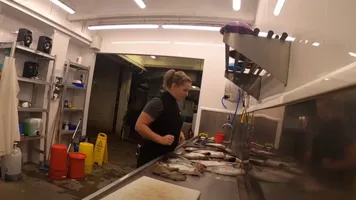 Go Behind-the-Scenes of our Shark Feed!
You may have seen our shark feed before - but not like this! Get the inside scoop on preparing a meal for our sharks and stingrays!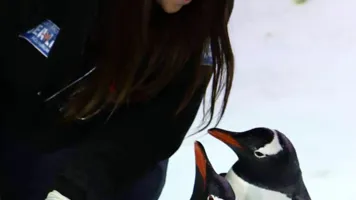 A day in the life of a Penguin Keeper
Ever wonder what it's like to work with these cool penguins?
Kirsten, our Penguin Keeper, will share with you an entire day in the life of a penguin keeper! See her day-to-day life with the penguins, and the hard work that goes into keeping our colony happy and healthy each and every day.
It's feeding time!
Here's a snapshot of our feedings at SEA LIFE Kelly Tarlton's
Posters and Infographics
Download and print these 'jaw-some' posters and infographics!
Are you mad about sharks? Or are turtles more your pace? What about the weird and wonderful slimy creatures of the ocean? Download your FREE posters and infographics!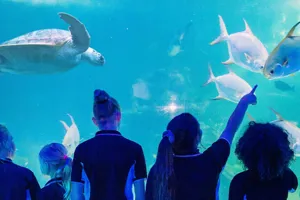 Free Classroom Resources
Discover posters, infographics, videos and activities to share with your class.
Find out more
SEA LIFE Kelly Tarlton's Turtle Hospital
Find out more about the work we do at our Turtle Hospital.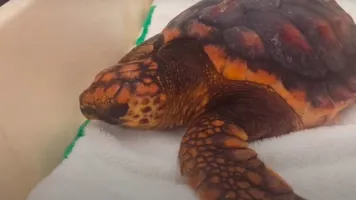 Meet Jaxon the Loggerhead Turtle!
Jaxon is a juvenile loggerhead turtle that was in care at our Turtle Hospital from late 2017 through to early 2019. Harry, one of our senior aquarists, is here to give you a sneak-peek at the Turtle Hospital and some of the work that goes into rehabilitating sick sea turtles.
Harry will walk you through some of the ways our turtle care team ensure turtles get on the road to recovery. You'll also hear all about loggerhead turtles and what makes them so special!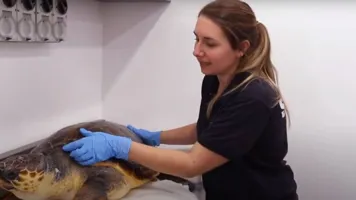 Abby the female loggerhead turtle
Abby has been with us at SEA LIFE Kelly Tarlton's since December 2019; undergoing rehabilitation after washing up on a New Zealand beach. Abby was positively buoyant (floating!) when she arrived here and had a severe bone infection in one of her flippers. Unfortunately, this meant that she had to have the flipper amputated to save her life.
You can meet Abby going through her final stage of rehabilitation at our Turtle Bay.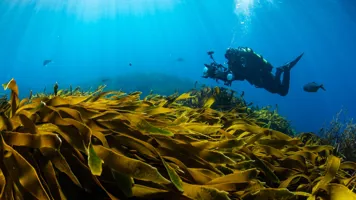 The Weedfish
The hunt for an elusive fish in New Zealand's disappearing kelp forests sends two marine scientists on a deep underwater dive. 
Our waters are under threat. In a bold attempt to defend them, two marine researchers and photographers embark on a wild search for the Crested Weedfish. The goal, capture a powerful photo of the rarely-seen fish before its home is damaged beyond repair.  
Jaw-some Origami!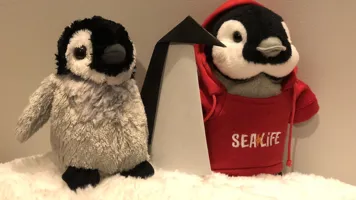 Penguin
Don't get in a flap if you're bored at home - here's an easy tutorial to make some feathers friends at home!
Equipment required:
2 pieces of origami paper of different colours
(or 1 piece if the origami paper has different colour on each side)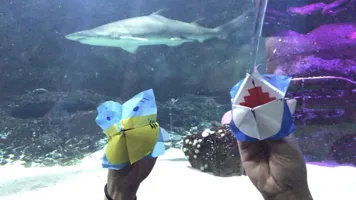 Shark
Have lots of fun playing with this origami sharkie
Equipment required:
1 large piece of origami paper (17.5cm x 17.5cm was used in this video)
2 small pieces of origami paper (8.6cm x 8.6cm were used in this video)
2 small strips of paper for the fins Glue stick
Vivid/pen, craft scissors, ruler & pencil (optional)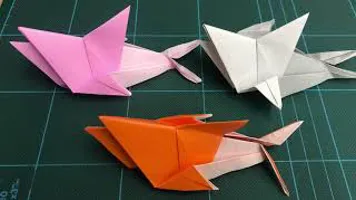 Shark
Enjoy this easy shark origami video, bring the aquarium to life at the comfort of your own home!
Equipment required:
1 piece of origami paper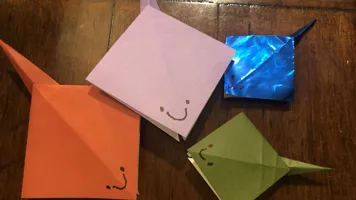 Eagle Ray
Love the cute little Eagle Rays? You can follow these easy instructions to make them at home.
Equipment required:
1 piece of origami paper
Vivid / pen