Meet one of the ocean's best known and loved fish...
In the Coral Reef zone, you can come nose-to-fin with some incredible underwater species including the popular Clownfish and Dory!
Take a peek and you will see the coral reef; a kaleidoscope of colour, bustling with activity! These cities of the sea are teaming with fish which come in every shape, colour and pattern you can imagine. This is the home of our cute Clownfish hiding in the tentacles of Sea Anemones!
WOW Facts!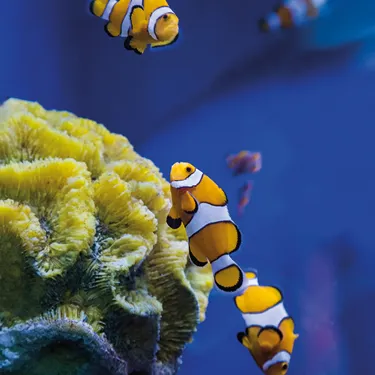 Gender
All Clownfish are born boys! Some will eventually turn into girls when they are older. If you see two Clownfish on a Sea Anemone, the larger of the two will be the female, the smaller the male.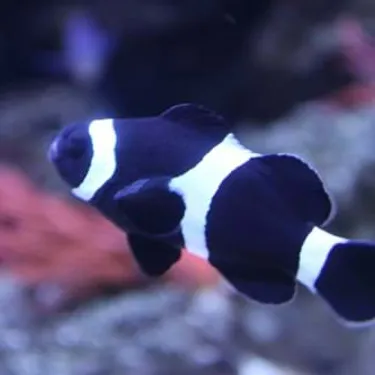 Clownfish Colour
Not all Clownfish species are orange in colour. Some are red, brown or even black!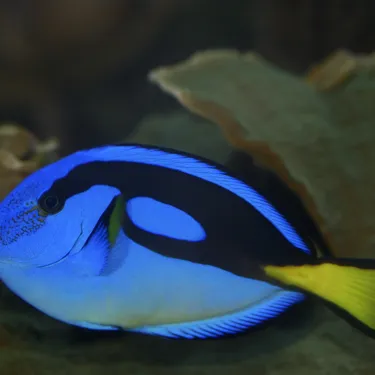 Finding Dory
"Dory" is actually a word used to describe loads of different species of fish. The Dory many will be familiar with from the Finding Dory film was actually a Regal Tang.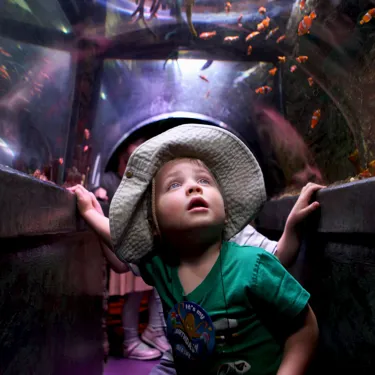 Mini Ocean Tunnel
Little explorers can enter our very own child-sized ocean tunnel where they will be surrounded by clownfish and regal tangs.