Meet Cammy and Ernie!
Come face to flipper with our magnificent giant green sea turtles, as you join them for a lunch date you will never forget!
A member of our animal care team will be on hand to assist you and teach you all about Cammy and Ernie, their individual stories, their diet and their habitats. They can also answer any sea-related questions you may have.
You will also be able to explore all the other amazing creatures we care for in the centre before and after your feeding experience.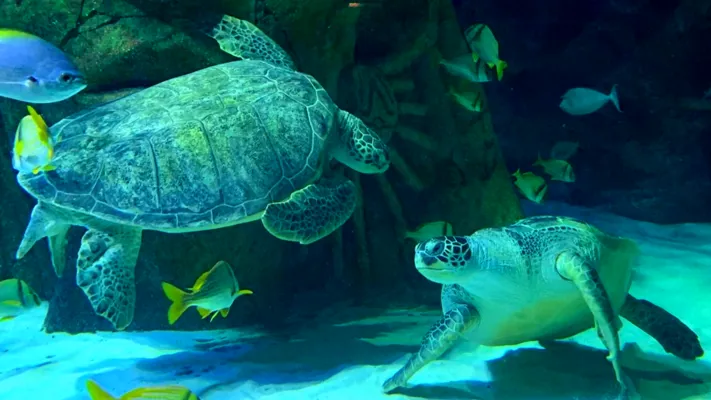 Important Information
You must be 8 years or older for this experience
There is a maximum of 2 people at any one time
Due to space restrictions at the top of our ocean tank, there are no additional spectator slots in the feeding area.
Loose items are not allowed at the top of the ocean tank. This is a safety measure for our animals as well as your belongings
Due to the location of the feeding experience, you must be able to walk upstairs, there is no lift access to the top of our ocean tank. Guests must also be able to kneel down to feed the turtles