When threatened Stingrays can whip up their tail...
Stingrays get their name from the stinging barb at the base of their tail. When they feel threatened Stingrays can whip up their tail to puncture their pursuer with their spiny, venomous barb. Once they have done this it takes a while for a new one to grow back, so they only use it as a last resort!
Be enchanted by our assortment of amazing rays! We have a variety of rays swimming around in stingray bay.
How many species of ray will you spot?
Cownose Rays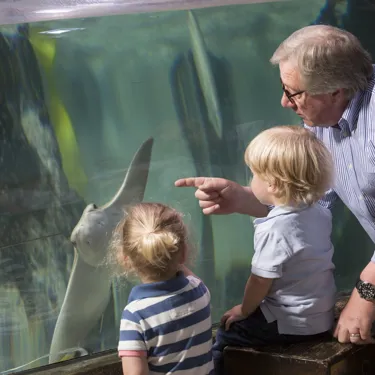 A Bit of Both
Cownose rays swim near the surface but have been seen at depths up to 72 feet.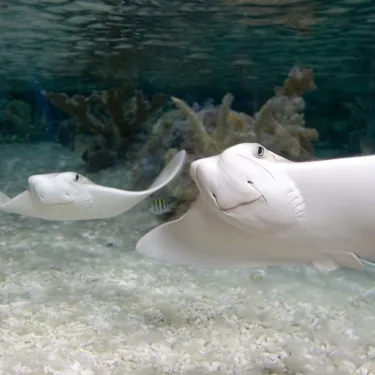 Say Hello
These smiley guys get their name from the shape of their nose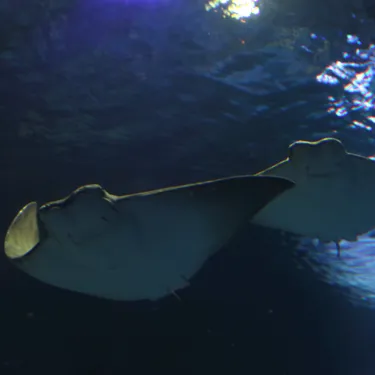 Long Distance Swimmers
In the wild, cownose rays can migrate from the Gulf of Mexico to Brazil. Scientists are still trying to discover why the rays travel such great distances.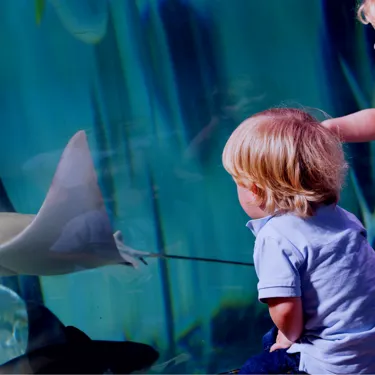 Ouch!
Cownose rays have mildly venomous spines and typically only sting when threatened.
Blue-spotted Ribbontail Ray
It's easy to see where these creatures get their names from. The blue-spotted ribbontail ray is commonly found near coral reefs. Although it is brightly coloured, its blue spots disguise its shape when seen from above in the light of a sunny coral reef.