Mitchell the Grey Nurse Shark
Thursday 21st January 2021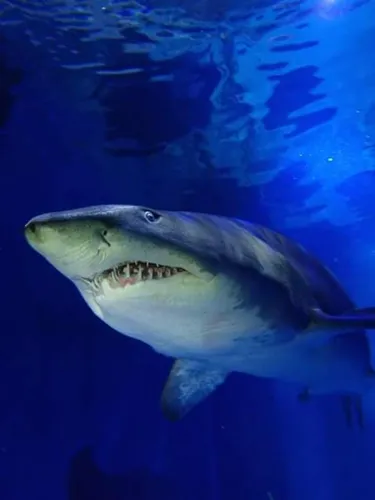 SEA LIFE Melbourne Aquarium is deeply saddened to confirm that Mitchell, our much-loved Grey Nurse Shark, passed away on Thursday 21 January 2021.
Despite the best efforts of our veterinary and aquarist teams to reverse a decline in Mitchell's health, he passed away surrounded by dedicated and caring staff from age-related medical issues.
The loss has devastated the team, particularly those who worked closely with him every day.
"Mitchell has been a celebrated resident of the aquarium since we first opened 20 years ago. He was the largest shark at SEA LIFE Melbourne, and we believe he was around 35 years old. Mitchell was a magnificent ambassador for his species and has enthralled millions of guests, helping us raise awareness of the threats to sharks in the wild and promote their conservation," said Paul Hale, Head of Curatorial at SEA LIFE Melbourne.
"Not only was Mitchell beloved by our guests, he holds a special place in the hearts of many of our team members. I would like to thank the passionate and caring team who have cared for Mitchell throughout his life and during his final days."
SEA LIFE Melbourne is grateful for the support of team members, visitors and partners during this heartbreaking time.