SEA LIFE Melbourne Aquarium celebrates 6th weedy sea dragon breeding season
Monday 27th March 2023
weedy, seadragons, breeding, SEA LIFE Melbourne Aquarium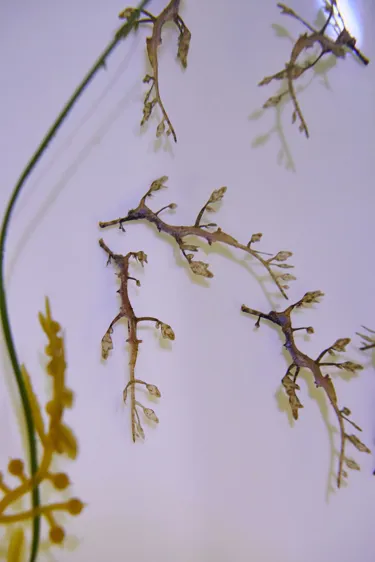 For the sixth time, SEA LIFE Melbourne has proven themselves to be incredibly skilled when it comes to breeding weedy sea dragons and raising them into adulthood. This is such a rare feat and further highlights that this weedy sea dragon breeding program continues to be one of the most successful in the world.
Famously the marine emblem of Victoria, and unique to southern Australian waters, weedy sea dragons, are notoriously hard to breed, therefore much care was taken to ensure the display was specifically designed to replicate the natural seasons and elements of the wild. It has been a delicate mix of water flow, filtration and lighting to ensure perfect breeding conditions.
Tereza Todd, Department Lead at SEA LIFE Melbourne said, "Habitat loss has been a key issue for this species. Due to limited research it's hard to estimate the exact number of weedy sea dragons in the wild hence the importance of captive breeding programs to discover more about and ensure the long-term survival of the species."
"We are thrilled with this year's numbers and look forward to sharing our success with other aquariums around the world later in the year"  
The weedy sea dragons are currently behind the scenes gaining strength before they go on public display. In a few months' time several of them will be heading overseas to populate international SEA LIFE aquariums to help reduce the strain on wild populations.