World Crocodile Day
Thursday 17th June 2021
World Crocodile Day, Pinjarra, Crocodile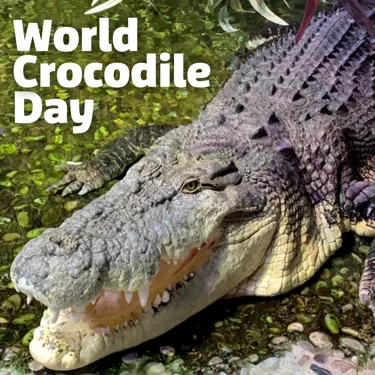 This June 17th, we're celebrating World Crocodile Day!
We're celebrating Pinjarra the Saltwater Crocodile today for World Crocodile Day! Measuring in at over 5 metres and weighing 750kg, Pinjarra enjoyed an enrichment activity in the form of a warm shower. The crocodile, who is almost 60 years old, has been enjoying showers from the team since he arrived in 2013. This is a type of enrichment provided to encourage natural behaviours and increase physical and mental stimulation.
Like all the aquatic creatures at SEA LIFE Melbourne, Pinjarra is an ambassador for his species, playing an important role in educating the public on the ecological significance of our creatures and the need for conservation and protection.