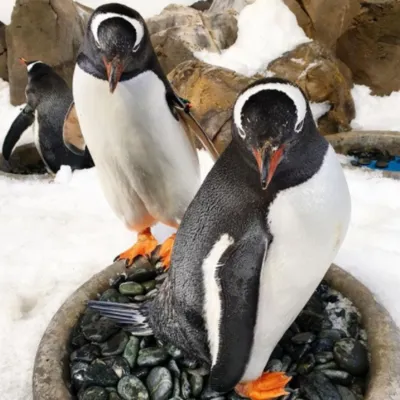 BUILD YOUR OWN NEST!
Celebrating the beginning of nesting season for the Gentoo Penguins, we are challenging kids to create their own Bird's nest at home! It's time to get creative - use a variety of materials to construct your birds nest for your chance to win!
Create your nest
Take a photo
Submit your entry by posting it to instagram using the hashtag "#SEALIFEMelbourne"
If you do not have Instagram, please send your entry via email to sealife@melbourneaquarium.com.au.
INSTAGRAM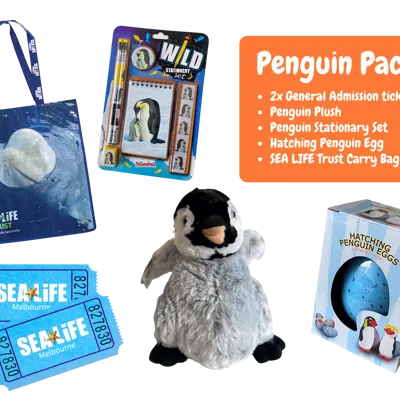 Prizes up for grabs!
There are two Penguin Packs up for grabs, which include:
2x General Admission Tickets
1x Penguin Plush Toy
1x Penguin Stationary Set
1x Hatching Penguin Egg
1x SEA LIFE Trust Carry Bag
The winning entrants must collect their Penguin Pack from SEA LIFE Melbourne Aquarium.
Terms & Conditions
This compeition is open to Victorian residents only. Prize packs will not be shipped, and will be required to be collected from SEA LIFE Melbourne Aquarium.
Prizes are not transferrable or redeemable for cash.
Maximum of 2 entries can be submitted per person.
Winners will be chosen by SEA LIFE Melbourn team based on creativity.
By entering the competition, you give us permission to re-post your photo/entry.
The competition starts on 13/08/2021 at 5:00pm. The competition ends on 20/08/2021 at 5:00pm. Winners will be will be contacted and announced on Monday 23/08/2021.
Winners will be contacted via the Instagram accounted used to enter the competition.
Entrants are responsible for any and all expenses that they incur in entering or winning the competition.