Discover Puffing Billy Railway
Discover Puffing Billy Railway
Step back in time at Australia's oldest and best-preserved heritage steam railway, Puffing Billy, situated in the picturesque Dandenong Ranges and only 60-minutes from Melbourne's CBD.
With lush fern gullies brushing past the open side carriages and Mountain Ash trees towering overhead, Puffing Billy Railway makes for a wonderful opportunity to relax and breathe in the fresh air whilst the train makes its way through the temperate forest.
Visitors can enjoy travelling on board Puffing Billy as a stand-alone experience with the excitement beginning at Belgrave Station, or start the adventure from Lakeside Station, riding over the rolling hills, across iconic timber trestle bridges and through the open farmlands that surround Gembrook Station. With a range of delicious picnic and lunch packs available, pre-order your meals and spend the rest of your time making memories to treasure forever.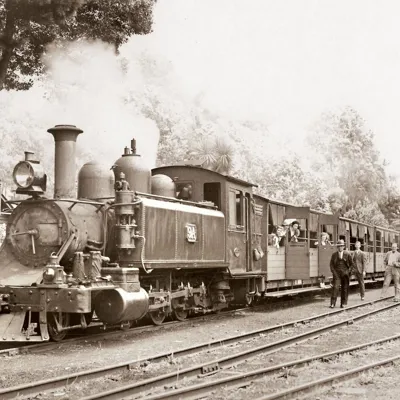 A little bit of history...
This century-old steam train continues to run on its original mountain track from Belgrave to Gembrook in the magnificent Dandenong Ranges 40 kms east of Melbourne.
Puffing Billy was built to serve at the turn of the century and is a genuine relic of our more leisurely days. The Railway is the major survivor of four experimental lines used to develop rural areas in the early 1900s.
Puffing Billy Railway is now a major tourist attraction and operates every day except Christmas Day, thanks to the tireless efforts of more than 600 dedicated volunteers.
Visit now
[Insert body text about giveaway]
*Below form is a previous form, will need to create a new one for giveaway