What's in a name?
Sunday 31st July 2022
Penguins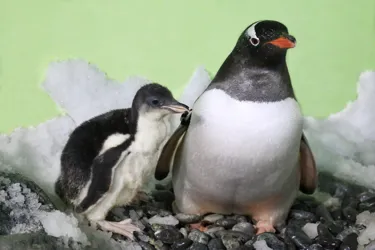 Remember the fluffy Gentoo chicks hatch last year? 
We can now reveal their names! 
When naming our penguin chicks our Penguin Team usually get inspirations from their personalities, date that they were born (eg. Patrick was born on St. Patrick's Day) or occasionally we get help from members of the public (eg. Primo and Diamond). 
After finding out the two Gentoo chick's gender, our Penguin Team have decided to name the two chicks Zoi and Nico.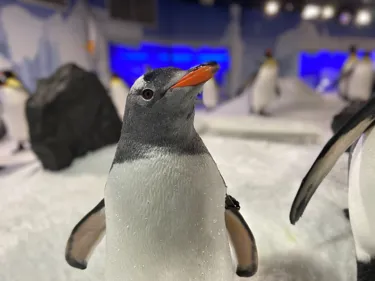 The female chick who was born on 31st October 2021 has been named Zoi. Zoi was named after Winter Olympic snowboarder gold medalist Zoi Sadowski-Synnott. Zoi Sadowski-Synnott is a New Zealand snowboarder who made history by being the first New Zealander to win gold at the Beijing Winter Olympics for slopestyle in 2022. She then followed up with a silver medal performance in the Big air, becoming the first New Zealander to win multiple medals at a Winter Olympics
A bit about Zoi the Penguin: Zoi is a very brave and fearless chick who is comfortable and confident around other penguins and us keepers. She is very small in size but has a big personality. Zoi is super curious and always wants to be involved in what the keepers are up to. Her parents are happy to let her big independent personality shine through and you can sometimes find the 3 of them (Zoi, Melody and Oscar) singing very loudly together.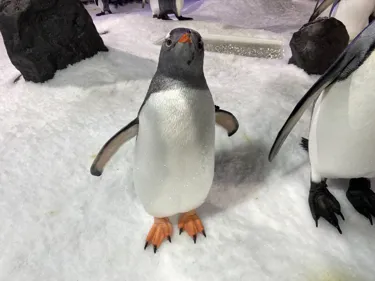 The second Gentoo chick born was a male. Our Penguin Team have named him Nico. Nico was born on the 1st November 2021. He has been named after 2022 Beijing Winter Olympic gold medallist freestyle skier, Nico Porteous. Nico Porteous also made history when he won an Olympic bronze medal in his freeski halfpipe event in 2018 being the youngest Olympic Medallist New Zealand has ever had at the age of 16. He has won a gold medal in his 2022 Winter Olympics freeski halfpipe event. 
A bit about Nico the Penguin: Nico is relatively quiet, patient and calm and likes to spend most of the day swimming around in the pool. He is excellent at hunting sprat in the pool and polite when hand-feeding from keepers. Nico is growing to be a big boy like his dad Tux and his personality also reflects that of his mum Lola. The mother-and-son duo like to spend time together collecting ice, a unique characteristic of this family.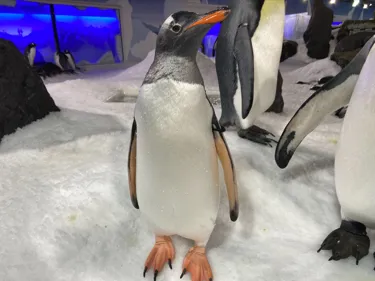 Nico the Olympian have recently paid a visit to Nico the penguin.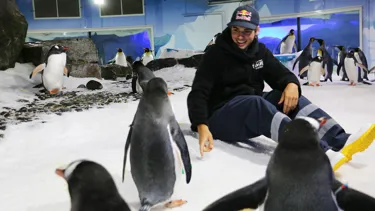 Book Your Visit Now
Pre-book now to guarantee entry.
Book this ticket if you have an Annual Pass
Make sure you book a date and time to guarantee entry
Limited capacity
Ticket includes a Digi Photo Pass giving you 10 digital photos for all your visits
Book this ticket if you have an open dated ticket or a general admission ticket valid whilst the attraction was closed
Book this ticket if you are holding a ticket purchased from a third party
Limited capacity, make sure you book a date and time to guarantee entry
Related blogs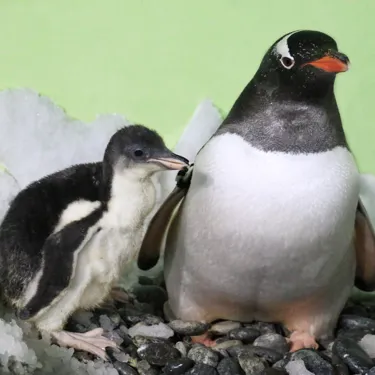 Waddle in to see the new babies!
We have welcomed two new arrivals at our penguin colony.
Related blog posts