At SEA LIFE Kelly Tarlton's Aquarium, we offer two different ways for young children to explore the underwater world, foster a love of discovery and develop skills to set them up for a lifetime of successful learning.
Self-directed visit:
Your group will able to explore our aquarium at your own pace through a self-directed visit to see the highlights of the aquarium, getting hands-on in our rockpools and viewing sharks, stingrays, turtles, and penguins.
Classroom session:
Currently unavailable
We encourage students to explore and imagine a variety of animals through a puppet show and a show-and-tell of authentic animal artefacts. 
Program Pricing
| | |
| --- | --- |
|   | 2023 Prices |
| Preschool Self-directed visits | $15.00 |
| Preschool Puppet Show | $17.50 |
| Infants (under 3s) | Free |
| FREE adult ratio  | 1:3 - 1 free adult for every 3 children* |
| Additional teacher/adult supervisor | $32.00 |
*Please note that this does not include infants (under 3s) and only applies to students aged 3 and over.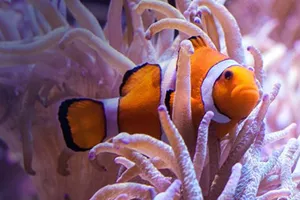 Jim and Friends Puppet Show
Currently unavailable
What better way to engage your class than with a puppet-show? Join Jim as he explores the ocean and makes a few friends along the way. Coupled with a show-and-tell session with authentic marine artefacts, this is an engaging, fun and informative session your students will love! By completing this session students will:
Learn about a range of marine animals and the special features of these animals.
Be able to identify different marine animals.
Build self-confidence through trying new thing.
Help develop communication and language skills through listening and speaking.
Understand that there are different marine environments and that different animals live in these.
Book Now