Ocean Teens is an educational programme provided by SEA LIFE Kelly Tarlton's Aquarium tailored for young adult learning. Develop your high school students' passion for our oceans through the exploration of our underwater world. We currently offer two different types of visits:
Self-directed visit
Your group will able to explore our aquarium at your own pace through a self-directed visit to see the highlights of the aquarium, getting hands-on in our rockpools and viewing sharks, stingrays, turtles, and penguins.
Classroom session
The 45-minute Classroom Session involves an educational presentation from one of our dedicated marine educators in our school room, where students are encouraged to explore, discuss and investigate different topics and themes. The session will focus on the topic of your choice, each of which is complimented by using authentic animal artefacts.
Your group will then embark on a self-directed tour around the aquarium to reiterate and emphasise the learnings from the classroom session. Topic specific worksheets are available for download to ensure your students are getting the most educational value from their visit as possible.
Program Pricing
| | |
| --- | --- |
|   | 2023 Prices |
| High School - Self-directed | $15.00 |
| High School - Classroom Session | $18.00 |
| FREE teacher ratio | 1:6 - 1 free adult for every 6 students |
| Additional teacher ticket | $32.00 |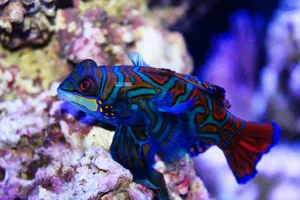 Adaptations & Evolution
During this education session students will be introduced to the basics of DNA, mutations, natural selection and the role these play in both evolution and adaptations. Serving as a comprehensive introduction, or a perfect recap, this session engages students with real-life examples that they can see in authentic marine artefacts and within the attraction. Education session content will vary between year levels. By completing this session students will:
Learn the basic structure of DNA
Understand what type of mutations can occur in DNA and how.
Understand how natural selection occurs and why.
Understand the relationship and difference between evolution and adaptations.
Understand the different types of adaptations and how they occur.
Be able to recognise adaptations in animals and explain the advantage they provide.
Resources: Adaptations (Staying Alive) Worksheet | Rock Pool Adaptations Worksheet | Rockpool Adaptations Teacher Notes
Book Now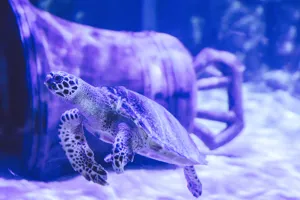 Conservation
Within this lesson, one of our marine educators will guide students through some of the biggest threats facing our oceans. They will look at both global threats, as well as threats that are right on our front doorstep in the Hauraki Gulf. Students will leave the lesson feeling informed and optimistic as we focus on not only the threats and their impacts, but also the solutions and headway that's already being made towards healthier oceans for us all. Education session content will vary between year levels. By completing this session students will:
Understand the current major threats facing our oceans, as well as our local marine environments.
Learn how these threats have come about, and the way in which they are impacting our environment.
Consider various stakeholders for specific threats (i.e. non-sustainable fishing) to understand why change can be slow.
Hear about current projects and initiatives that are having a hugely positive impact on ocean health.
Discuss ways in which we can all contribute to better ocean health.
Discover volunteer opportunities available to them in local conservation.
Resources: Conservation Worksheets Yrs 7 & 8
Book Now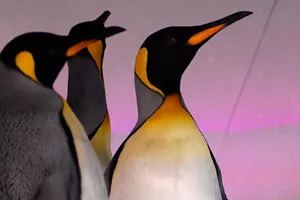 Antarctica
A mix of early Antarctic exploration and polar ecosystems, this lesson takes your students on a journey to the Earth's harshest habitat. Not only will they be regaled with the story of Robert Falcon Scott and his part in the race to the South Pole, they will also learn about sub-Antarctic species and their unique adaptations to the cold. Students will be engaged every step of the way with artefacts from the 'age of exploration' as well as artefacts from our penguin colony. Education session content will vary between year levels. By completing this session students will:
Know who Robert Falcon Scott was and the role he played in Antarctic exploration
Understand how early exploration has contributed to modern day climate change research.
Learn about the Antarctic Treaty and what it means.
Learn about the environmental conditions of polar habitats.
Recognise specific adaptations that animals living in polar regions have in order to survive the harsh conditions.
Understand the threats facing polar habitats and the animals that live there, as well as ways that we can all help protect these regions.
Resources: Antarctica Worksheet Yr 7 & 8 | Penguin Behaviour Research Pack
Book Now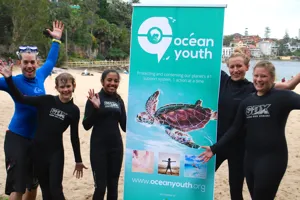 Ocean Youth Program
The Ocean Youth Program builds tomorrow's leaders and change makers to conserve and protect our oceans. Ocean Youth is all about gaining skills and implementing solutions to some of the big, hairy issues our oceans face, and influencing others to do the same.
Find out more