Your journey of discovery ends as you enter the Lair of the Giant Crab! 
Discover some of the unusual inhabitants, before coming face to claw with our ginormous Japanese spider crabs.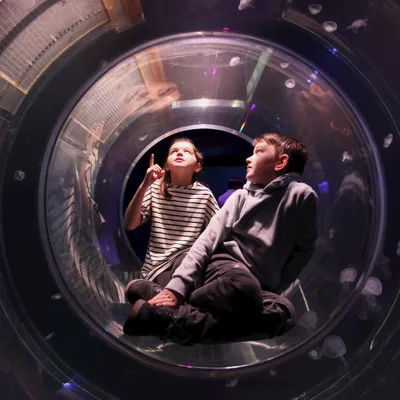 Mesmerising Moon Jellyfish
Take a seat in our Jellyfish Donut and watch these magical creatures float around you.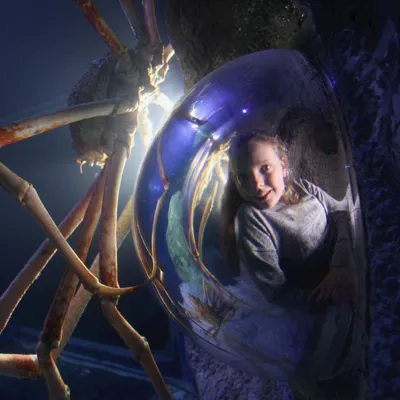 Mini Cooper Madness
Our giant Japanese spider crabs are so big, they measure 3m claw to claw. That's big enough to stand OVER a Mini Cooper car!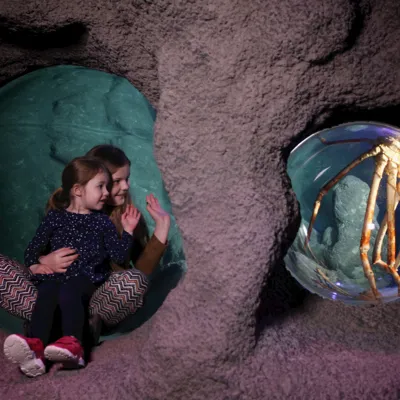 As close as you can get
... without getting wet! Our tank features amazing view points that will make you feel like you are in the tank.