Experience a curriculum-aligned, fully-guided program with one of our engaging educators.
Secondary students are given the opportunity to come face-to-face with our amazing animals and examine real-life case studies, many based on unique research conducted here in Melbourne.
Programs cover topics including conservation, classification, symbiosis and food webs. Our Marine Careers program also allows for students to discover the range of roles they could find in the industry.
Program length: 2 hour fully-guided tour with educator.
You can see our guided topics below!
2024 Program Costs
| | |
| --- | --- |
| Guided Tour price per secondary student | Monday - Friday - $25.00 |
| FREE teacher/adult helper ratio | 1:10 |
| Additional adult ticket | $28.05 |
| FREE helper ratio for special needs groups | 1:1 |
*prices including GST
Minimum of 15 students, maximum of 30 students per class group. Maximum group 180 students.
Worksheet resources provided.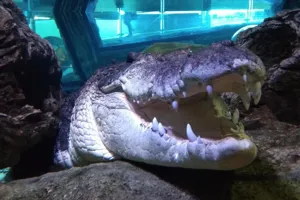 NEW 2024 - City Experience: Year 9 ( 90-Minutes )
Students will embark on a guided underwater journey through SEA LIFE Melbourne Aquarium with our education officers. This program is perfect for groups visiting Melbourne for the City Experience Program rather than a key learning focus. This 90-minute session allows more exploration and question time for students and will visit all exhibits.
Book Now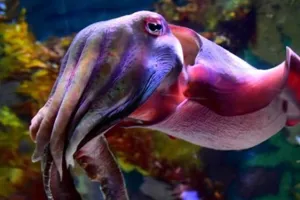 Classification: Years 7 & 8
Students will learn how and why classification is an important skill set for scientists. Students will consider the physical and behavioural features of animals on display, then draw upon similarities and differences that exist to organize species into taxonomic groups. They will also have an opportunity to practice their classification skills through the use of the dichotomous key.  
Key focuses include: Taxonomy of living organisms, marine fauna, physical and physiological functional groups, introduction to the dichotomous key.
VICTORIAN CURRICULUM CONNECTIONS - VCSSU091
Book Now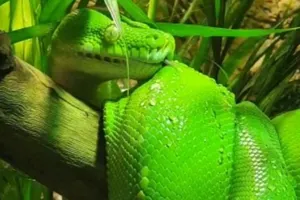 Food Webs: Years 7 - 10
Students will learn why and how food chains and food webs function, and the roles & interactions of varying organisms within them. Through real-life case studies, students will observe and discover a range of unique physical and behavioural adaptations & interactions utilised by marine life to find food, and avoid becoming someone else's! Students will also consider the impact human activity can have on these systems, and consider the concept of sustainability and renewable resources.
Key focuses include: Food chains & Food webs, adaptations, symbiotic relationships, trophic levels, sustainability/renewable resources.
VICTORIAN CURRICULUM CONNECTIONS - VCSSU093, VCSSU121
Book Now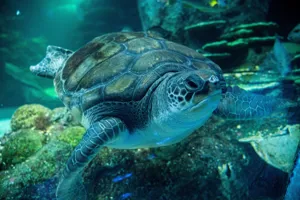 Conservation: Years 7 - 10
During this program, our Educators will guide and inspire your students to unpack the meaning and purpose of conservation. As they explore a range of conservation issues and marine case studies, students will consider the challenges faced by marine communities due to a range of human impacts, and importantly the actions we can take to better care and conserve our natural environments.     
Key focuses include: IUCN Conservation Statuses, marine sustainability, conservation issues and actions, local, national and international case studies discussed.
Year 7 & 8 CURRICULUM CONNECTIONS - VCSSU093, VCSSU100, VCSSU101
Year 9 & 10 CURRICULUM CONNECTIONS - VCSSU116
Book Now
Marine Careers: Years 7 - 10
Students will be introduced to the range of career pathways and roles offered by pursuing work within the marine science and ecotourism industries. In addition to a presentation designed to inspire and encourage your students to think about their future career options, this program also includes a guided tour  of the building, highlighting the many layered departments involved in running our world-class facility, from marketing to retail, food and beverage to curatorial.
Book Now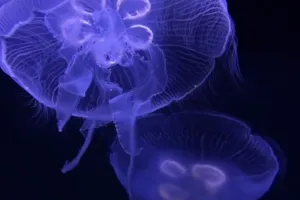 Environments & Ecosystems: VCE
Based on SEALIFE Melbourne's unique array of animals, students will learn the difference between an environment and an ecosystem, including the role of symbiotic relationships to maintain healthy communities. The use of structural, physiological and behavioural adaptations of a range of marine animals will be discussed and compared. Through case studies & observations, students will also explore factors which impact ecosystem function, including human impacts.
Key focuses include: Structural, physiological and behavioural adaptations, keystone species, symbiotic relationships, homeostasis, impact of introduced species on natural food webs, limiting factors. Links to Unit 1 Biology
Book Now